Solvency II, protectionism and collateral requirements on the table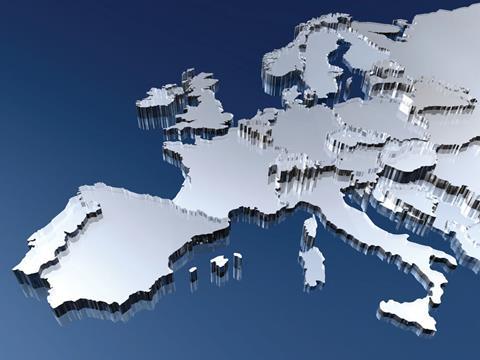 Insurers and reinsurers face a swathe of regulatory challenges in 2015, as a result of ever-increasing and sometimes overlapping regulatory initiatives at a local, regional and international level. Insurance Europe head of international affairs and reinsurance Cristina Mihai gives insight into these challenges in the first of two articles.
From a regulatory perspective, 2015 will be a busy year for insurers and reinsurers around the world. From the finalisation of Solvency II in Europe to the development of a risk-based international capital standard, our industry will be engaging in a wide range of regulatory developments.
In the regulatory sphere for reinsurance, one of the most significant focuses for the European industry will be continuing its advocacy for open markets and the elimination of trade barriers around the world. In recent years reinsurers have, disappointingly, begun to face increasing restrictions on establishing local businesses and cross-border business, particularly in Latin America and in some Asia-Pacific countries.
The problem of protectionism
A desire by local authorities around the world to overprotect local reinsurance markets has tended to be the driver behind the introduction of restrictions for foreign reinsurers. Such protectionist measures by local authorities aim to drive business towards local - in many cases state-owned - reinsurers, often without realising the damaging consequences that this can have on their market's ability to withstand extreme events and function healthily.
Such measures can take the form of either explicit restrictions to place business locally, increased costs for foreign reinsurers compared to local ones or requirements that foreign reinsurers invest in local government and corporate bonds, as a prerequisite of operating within a specific jurisdiction.
In reality, these kinds of protectionist measures are short-sighted, not least because they can lead to a concentration of risk within one country. To do so could – in the event of a major loss – put the local reinsurance market, and potentially the country's wider national economy, in dire straits.
In fact, an IAIS report from 2012, acknowledged that "major natural catastrophes have large and significant negative effects on economic activity, both on impact and over the longer run. However, it is mainly the uninsured losses that drive the subsequent macroeconomic cost, whereas sufficiently insured events are inconsequential in terms of foregone output." Concerns over protectionism were also echoed in the key messages put forward by the G-20 presidency, and overcoming them will be the focus of much political attention.
Insurance Europe will continue its advocacy efforts to help bring down these barriers to international trade. It will also continue to contribute to the work and efforts of the Global federation of Insurance Associations (GFIA) in its work to promote open insurance markets.
Of similar concern to European reinsurers are the discriminatory collateral requirements that apply to EU reinsurance companies operating in the US. These are a significant problem because they create an artificial competitive disadvantage for European reinsurers, in the form of additional costs from allocating significant amounts of capital to cover collateral needs. Insurance Europe supports the conclusion of a "covered agreement" between the EU and the US, which would be a very effective way to ensure EU reinsurers and local insurers have similar collateral requirements.
In her next article, Mihai will outline some of the international regulatory challenges faced by insurers and reinsurers.