Holman Fenwick Willan's Carol-Ann Burton on toughening regulations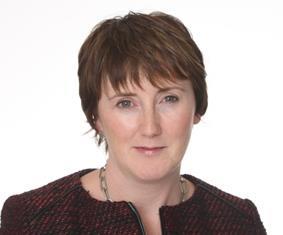 European insurers are facing regulatory changes, including a toughening up of the approach of many regulators towards financial firms. Here, GR quizzes Holman Fenwick Willan consultant Carol-Ann Burton about some of the shakeups and the best way to handle these.
When it comes to insurance regulation, there seems to be a trend that it tends to follow the regulation imposed on banks. Why is this, and should banking regulation continue to be seen as a blueprint for insurance regulation?
Regulators have consistently stressed that they recognise the fundamental differences between banking and insurance and the need to regulate them differently. The banking approach is particularly unsuitable for non-standard insurance businesses which do not have an equivalent in the banking world, for example marine mutuals and insurers in run-off. Firms in those sectors need to be particularly vigilant to ensure that their peculiarities are catered for. However, as tougher prudential and conduct standards are imposed on banks, it is not a huge leap for regulators to conclude that insurers should also be held to similar standards and so we find that whilst the rules may vary, the outcomes are the same. In my view, we can expect this "regulatory creep" to continue and indeed, one might argue that raising standards across all of the regulated industries is a positive step.
How can insurers operating in the EU better strengthen their relationship with national regulators?
Too often, we find firms taking a combative approach with regulators, which is rarely productive. Across the EU, regulators are asking firms to maintain an open and transparent dialogue with them and to do so continuously. Such an approach should, in theory, enable a good working relationship to subsist between firms and regulators and is one which is to be encouraged. However, there is still significant divergence in the approach of regulators across the EU so that each jurisdiction needs to be considered separately. Solvency II and supervisory colleges should facilitate better relationships but this is still a work in progress. Of course, it is imperative that regulators also approach firms in an open and transparent manner. In the UK, firms are unfortunately finding that the regulators are becoming more difficult to approach and engage and that it is becoming increasingly difficult to deal with them, particularly for mid-sized firms – one hopes this situation will improve as the "twin peaks" regulatory regime matures and the regulators gain experience.
Insurers will ring in the new year with just one year to go before the implementation of Solvency II. What advice would you give to an insurer as the final deadline approaches?
Complacency is your enemy. It seems to me that the market is on track for Solvency II compliance, at least in the UK but the danger is that as the key areas are deemed "SII Ready", the momentum slows in other areas, for example, governance. For those firms with a pan EU presence, the biggest challenge is aligning the approaches, particularly as rules continue to emerge in those jurisdictions which are behind the curve. With a number of our key clients, we are seeing that management has made preparations for compliance, whilst some strategic decisions remain to be made, for example restructuring into more efficient platforms and scaling up and down and exiting business classes.
National regulators are spending an increased amount of time scrutinising the management approach of insurer senior executives. How should these executives manage this, and should they expect more personal oversight from the regulator in 2015?
There is no doubt that increased oversight of individuals will continue through the coming years, not least as a result of the Solvency II governance requirements. This is also one area where there is a clear crossover from the regulatory approach in the banking sector. For example, in the UK, the regulators are consulting on a senior insurance managers regime, which includes some aspects of the senior managers regime for banks in addition to the Solvency II requirements. Firms are already experiencing increased scrutiny, both in relation to supervisory visits, scrutiny of corporate and group governance structures and in the review of new approved persons applications. The FCA, in the UK, has made clear that it intends to continue this approach and that pursuit of individuals is an ongoing enforcement strategy. In an environment in which individuals will be held to account by the regulators, individual executives and senior managers need to ensure that they can evidence a full understanding of the regulatory regimes in which they operate, their compliant performance within those regimes and the functions they carry out. It also requires Groups and firms to ensure that their governance structures are robust, will ensure issues are identified early and resolved appropriately and the individuals in charge must be satisfied that these structures are applied across the firm in practice.
The UK is seen by many as the birthplace of regulatory ideas that get adopted across the rest of Europe. Is this still the case, and what should European insurers expect to land on their desks in 2015?
Whilst the UK has traditionally led the pack in the approach to regulation, it is questionable if that position will continue. The UK regulatory regime has undergone complete overhaul in this last year and the new regulators are still very much finding their feet both nationally and internationally. It remains to be seen if the effect of the division of the FSA into two regulators dilutes the influence of the UK on the European stage as the direction of travel internationally is in the opposite direction (ie consolidation of regulators); most observers are seeing a lot of overlap between the activities of the PRA and FCA. In the meantime, Solvency II nears and the strength and influence of the European Supervisory Authorities increases. In the future, we should expect Europe to lead on policy issues rather than national regulators, leaving national regulators to influence policy behind the scenes in Europe and internationally in the IAIS.