BNY Mellon's head of insurance Paul Traynor on the main events of the year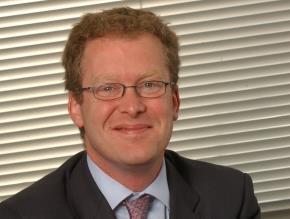 Talking to insurers at this year's Monte Carlo Rendez-vous and the Baden-Baden Meeting, there was a palpable sense of relief that the hesitancy and anxiety that has characterised the past few years is now abating, and that revenue growth – rather than just controlling costs – is back on the agenda.
But we are not out of the woods just yet. Events in Cyprus serve as a reminder of the fragility of the European economic landscape and underline the interconnectedness of financial systems. One positive to come out of the Cyprus situation is that it clearly illustrates the value of stress and scenario testing as envisaged by the Own Risk and Solvency Assessment (ORSA).
The focus for our clients remains cost control and compliance – but we are also seeing more insurers pursuing growth strategies in their investment portfolios. In respect of that search for yield we have seen the following trends: insurers increased their holdings of emerging market debt; they invested in high-yield debt – typically with durations of less than 18 months; and some invested in loans, which have the additional benefit of acting as a hedge against rising interest rates.
Many insurance companies, especially in the initial stages, opt for a third-party manager because they are more cost effective. Another area where we are seeing insurers reduce the cost of their investment operations is in IT and administration.
Regulation continued to be an ongoing theme in 2013. The Dodd-Frank Act and the European Market Infrastructure Regulation have raised awareness of counterparty risk. This has led to more collateralised transactions, and we have seen European insurers begin to catch up with their North American peers in this respect. Our clients focused less on Solvency II's pillars I and III, and more on the ORSA. The ORSA is being positively endorsed as a risk tool, and several clients have produced 'ORSA-lite' frameworks for their businesses.
There is no doubt that the non-life sector continues to enjoy new inflows of (alternative) capital. The industry must embrace these inflows and find ways of deploying this capital against new perils to the benefit of humankind or run the risk of being displaced by the capital markets. One example of insurers deploying capital against new risk is in catastrophic bonds, or cat bonds. Typhoon Haiyan in the Philippines again exposed the tragic destruction and human suffering caused by natural disasters. It also exposed the huge cost of rebuilding, and raised the question of how governments, insurers and the capital markets can work together to cover catastrophic risk. The cat bond market is expected to grow by approximately 20% during 2013 in terms of cat bonds outstanding, according to Swiss Re. We are seeing a growing appetite for cat bonds from insurers and pensions funds around Europe. For our part, BNY Mellon expects the number of cat bonds outstanding to more than double from the current level of $19bn to $50bn by the end of 2018.
The year has brought with it a sense of relief that in Europe we have reached agreement on Solvency II and that 2016 is now a real 'go live' date. We have enjoyed helping our clients solve increasingly complex challenges this year and look forward to continuing to do so in the future.
By BNY Mellon head of insurance segment, international Paul Traynor.