Alternative capital pressure key feature of 1/1 renewals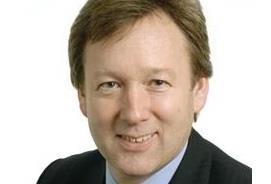 The effect of alternative capital flooding into the reinsurance sector will force the industry to reset, according to Guy Carpenter EMEA chief executive Nick Frankland.
Speaking at a press conference today about renewals, Frankland said: "I think the business generally will need a reset.
"It needs to work to a lower cost of capital model, which will see a period of increased creativity around the use of additional and alternative capital instruments, as well as enhanced return periods.
"I really do feel we are poised on the brink of a really fundamental change in this industry, and I think the next twelve months are likely to confirm that."
The dominant theme in the 1 January 2015 renenwals was the effect of this alternative capital, Frankland said.
Nevertheless, the EMEA chief executive said the sector as a whole remained healthy.
"Everyone is still publishing profit, whether they are insurers or reinsurers," he said.
Guy Carpenter head of EMEA strategy management Chris Klein said: "We estimate that the dedicated reinsurance capital in the sector last year increased by 7% to about $390m. There's been a relentless increase over the years.
"We estimate some $20bn of capital has come into the sector through non-traditional sources such as insurance-lined securities, collateralized reinsurance sidecars and so on."
In casualty lines, Frankland said that US auto and GTPL were the only lines to show growth in the last three renewals, with rates in other casualty lines down around 5%-10%.
Frankland said: "Reinsurance now appears to be a firmly-established, profitable and diversifying instrument, not dependent on biblical scale disasters to attract interest. It's got interest of its own, without loss activity."
In a statement, Guy Carpenter predicted that 2015 would see an increase in insurers needing help with setting up alternative reinsurance vehicles, as well as interest in creating new products and distribution channels.