April and June renewals could be a source of hope for reinsurance pricing, according to a report from rating agency AM Best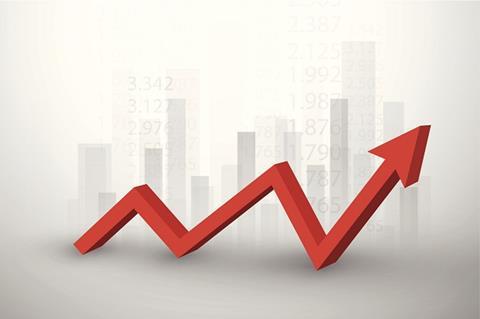 January's renewals were a source of widespread disappointment for loss-affected reinsurers, but better times could be around the corner, an AM Best report has suggested.
Reinsurance rates were largely flat at 1/1, and any rises amounted to single digits, despite increases in some primary insurance rates, and in retrocessional business, said the rating agency.
Property cat rates were broadly flat, even down slightly in Europe, Middle East and Africa, where pricing was down an average 2.5%, versus the 2.6% average rise on US business, the market which has hosted most the major cat losses in 2017-2018.
Even US property catastrophe reinsurance business only increased between 5-10%, noted the report.
"The brightest spot for the January 1, 2019 renewals was the property cat retrocession segment, which is controlled largely by third-party capital managers, and for which pricing rose between 10% and 20%, with peaks of 35% on loss-affected accounts," said AM Best.
"A major contributor to the rise – besides the 2018 cat losses – was the capacity crunch in the collateralised retro space.
"The crunch was due to investors seeking higher returns as well as tightening terms., given that their funds remained trapped to cover the development of 2017-2018 losses," said the rating agency.
Much of this capital remains trapped and has not been fully replenished, AM Best emphasised.
For the first time, the rating agency said, fund managers of retro capital from third party investors are struggling to convince new investors to enter, or for old ones to recommit.
"The pricing gap between treaty reinsurance and retrocession has thus widened further, and reinsurers will have to bridge that gap to keep their earnings profile afloat," AM Best added.
Hopes for April and June
Third party capital growth – much of which deployed to retro – drove the slight increase in reinsurance capital over the past year; third party capital rose from $87bn in 2017 to $95bn in 2018, noted the study, quoting reinsurance broker Guy Carpenter's estimates.
"Approximately 20% pf the 2018 total third-party capital is currently trapped in the funds and will not be released until insurance loss estimates have been finalised," AM Best said.
Some hesitancy among investors, plus trapped capital, means "2019 will likely see a decline in the allocation of this type of capital to risk", according to the ratings firm.
"How 2019 ultimately develops will depend on losses and the potential for improved rate for the April and June renewals. What pricing will do at these two major renewal seasons is unclear, even with expectations for increases despite what was seen at the January 1 renewals," AM Best concluded.
DWIC coming up
GR is gearing up for the Dubai World Insurance Congress (DWIC) 2019 to be held 27-28 February, co-hosted with the Dubai International Financial Centre.
Expect more Middle East online content between now and then, and more web content and print dailies published live at DWIC.
Click here to find out more about DWIC, and to register yourself for the event.