High valuations and alternative capital boost to fuel spree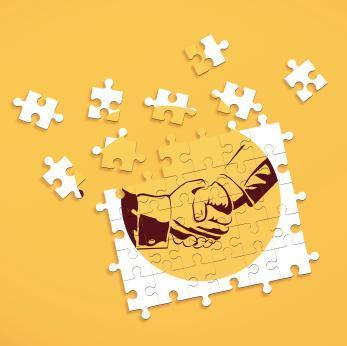 The reinsurance sector is likely to see an increase in M&A activity in the next few years as higher valuations, the inflow of alternative capital and the growth of broker-led passive underwriting schemes fuel deal-making, according to Fitch Ratings.
In a statement, Fitch said that consolidation would be positive for credit profiles in the sector, as reducing the number of reinsurers and the associated underwriting capacity could help to lift prices, or at least limit their decline.
The reinsurance market has appeared a good candidate for consolidation in recent years due to the level of undeployed capital and the number of small and mid-size companies with limited organic growth options.
Fitch said that the increasing availability of alternative reinsurance such as catastrophe bonds, could add to these trends, by providing further sources of capital to the market while potentially reducing growth opportunities for traditional reinsurers that are in direct competition with the alternative providers.
Passive underwriting facilities, where a reinsurer agrees with a broker to automatically take on a fixed proportion of all risks, may also create pressure for smaller firms to merge. These facilities will put downward pressure on prices, and could marginalise some smaller underwriters that would previously have taken on the business that is now automatically allocated under the scheme.
Valuation multiples are slowly changing in favour of deal making, the rating agency said. For several years, low valuations have made share repurchases more attractive for reinsurers than mergers. However, many companies' market values have improved to near or above book value, although overall multiples still remain below pre-financial crisis levels. For the most highly valued companies, this trend could give them greater flexibility to use their own stock for acquisitions. For targets, higher valuations make it more likely that existing shareholders will support any proposed purchase.
There are still impediments that may stand in the way of deals, including softening pricing in many lines, significant integration risk and uncertainty about regulation. Solvency II, in particular, creates uncertainty over the rationale of potential deals, as it is difficult for any acquirer to determine accurately how any acquisition might affect its regulatory solvency. In addition, a reversal of recent market value gains would dampen potential M&A.