Reinsurers risk millions by adapting slowly: Xuber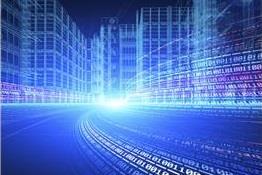 One thing is clear: The traditional, cautious, risk-averse approach towards progress won't cut it in today's digital reinsurance marketplace, writes Xuber product strategy director John Racher. The firms that are still around five years from now will be those that take decisive action to leverage more value from their greatest asset - data.
Reinsurance firms have always processed massive amounts of data for modelling and trend analysis and this traditionally meant working with paper-based files, spreadsheets and manual processes.
Unfortunately, every reinsurer knows that these tools are prone to error, fail to facilitate straightforward analysis and cause inconsistencies in the data due to the multiple formats in which this data might be stored.
They also know that new data analytics software enables them to collect and analyse data quickly to optimise enterprise risk management, extract and prioritise relevant information, enhance multichannel interaction, improve predictability, increase flexibility, and streamline operations—to name a few advantages. Sophisticated data analytics programs can also identify emerging trends that even the most expert human analysts might not spot right away.
So what is it that prevents companies from taking action?
The short answer usually is data migration.
Overcoming Data Migration Fears
Data migration worries lead many reinsurers to stick with their legacy systems. Very few suppliers have developed tailored solutions for this market, so many reinsurers prefer to patch together software and approach the process in an ad hoc manner. However this approach simply won't work as a long term solution.
The key to overcoming data migration headaches is a robust data migration strategy, combined with a relevant technology solution. Those who attempt it without a strategy often fail.
So what's the answer? Start by asking the right questions. Challenge your IT suppliers to provide the right migration tools and assistance during the data migration process. Also, ensure your new technology system will meet your business needs before the migration starts.
The Analytics Advantage
If simple data management is about getting the basics right and making the most of what you have, data analytics is the tool that can supercharge a firm's competitive advantage. Deployed effectively, analytics has the scope to transform a reinsurer's ability to make fast, accurate decisions in an ever-changing marketplace.
Reinsurers that are able to spot emerging trends and act upon them ahead of the pack will be able to refine their risk models and underwriting practices, enhance service, and speed up payments for legitimate claims. Analytics software also eliminates the need for extensive manual analysis, freeing up highly skilled reinsurance analysts to use and present that information to the carrier.
The People Factor
As important as the technology is, effective reinsurance and analytics still boil down to human talent. Technology is an empty shell without accurate data to make it fly and talented people to do something useful with it. It's not just about how automated your data becomes but how smart you are about using it.
Many companies across all industries recognise the need for the right talent to make big data analytics work. This includes the rapidly emerging position of chief data officer (CDO). Unlike the chief information officer (CIO), the CDO's role is to find ways of extracting valuable insights from new forms of digital information and putting them to practical use in the marketplace.
The relatively new role of data scientist in reinsurance firms is also critical to ensuring that data is accurate and consistent throughout the organisation and that it is relevant to the business. Along with analytical skills, the data scientist needs to be creative and a good communicator in order to ensure that an enterprise gets the most from its investment in big data analytics.
Adapt or Perish
Reinsurers are already being asked for enhanced underwriting assistance from insurers based on the premise that they have the data on insurance company risks. To compete, reinsurers must be able to compile accurate information, analyse it, interact with it and tailor it to these customer expectations.
Right now, many reinsurers are risking, or already losing, millions by not investing in the right tools to understand and utilise their data for maximum value. The industry can no longer afford to ignore the era of big data.