Following discussions in Monte Carlo, Willis Re expects rate flexibility from European reinsurers for the Continent's catastrophe risks, while demand for earnings covers at lower attachment points provides reinsurers with some pricing opportunities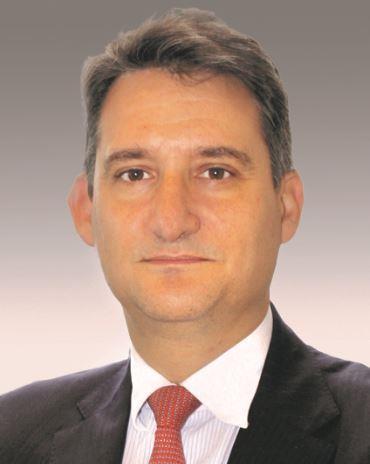 Managing expectations among clients and reinsurers is the focus for Alkis Tsimaratos, head of Europe, Middle East and Africa's (EMEA) western and southern markets at Willis Re.
However, after fruitful discussions at last month's Monte Carlo Rendez-Vous, he expects reinsurers to show flexibility in pricing European catastrophe business for looming 1/1 renewals.
"The challenge is to be able to manage client expectations post Monte Carlo and market expectations," Tsimaratos told Global Reinsurance, the week before Baden-Baden.
"Pressure on the European property cat rate is re-emerging. We started Monte Carlo with an academic thought given the underlying market dynamics that there should be pricing discipline but talks indicated flexibility on European cat programmes."
"Many client's reinsurance programs have been loss free for many years in EMEA," said Tsimaratos, whose brief includes the UK and Ireland, Bermuda, Belgium, France, Italy, Spain, Portugal and the Middle East and Africa.
"Last year it took us the whole gap between Monte Carlo and Baden to explain to clients that they would not get price decreases in EMEA despite not being affected by losses from the US," he added.
Pricing was up about 3% to 5% for last year's renewals of property cat business in Europe, he noted, although reinsurers had sought a rise of between 5% and 15%.
"This time we are walking out of Monte Carlo with a lot of appetite and flexibility expressed by the market, and those messages have gone across to Insurers," said Tsimaratos.
This time he said he expected to see property reinsurance prices reduce, but that the picture was more disciplined in other lines of business, where market players are more limited.
"At this stage we foresee flat to be a ceiling rather than a floor, and reductions to stretch to up to minus 10% on a risk adjusted basis. However the money on the slip and client's goodwill capital with Reinsurers will dictate a lot about what you can achieve," he added.
The loss environment in EMEA, when it has struck the market, has been borne more by insurers than their reinsurers in Europe in recent years, suggested Tsimaratos.
"Some events have eroded aggregate covers, but mostly they have been sustained by insurers - Beast of the east in the UK, Genoa Bridge in Italy, Subsidence, Floods and Hail in France, Cyclone Mekunu in Oman. Those events were not big from a reinsurance perspective," he said.
"We can't ignore the reality of having a benign loss environment, below averages, for a long time. The last time we had large reinsurance claim in Europe was more than a decade ago," added Tsimaratos.
Buying strategies are changing however, he pointed out. This is in part because of Solvency II, bedded down now so that clients are turning from capitalisation-focused covers to earnings protection.
"Buyer strategies are evolving towards a focus on earnings covers as well as a shift towards protecting legacy books. We know some companies walking out of Monte Carlo and asking their reinsurance teams to explore whether the market would be willing to sell lower down earnings protections," said Tsimaratos.
"For earnings protection that means buying lower down or buying aggregates. Coverage bought lower down means more attractive premium for reinsurers. It's a good environment for these usually more expensive products to be quoted," he continued.
Client retentions are dropping amid attractive reinsurance pricing. "If you're a client, you should look at the current market and think it is worthwhile buying. If you're considering using reinsurance as an effective earnings tool, the market offers good opportunities worthwhile exploring," Tsimaratos added.