Swiss Re and Bloomberg New Energy Finance publish report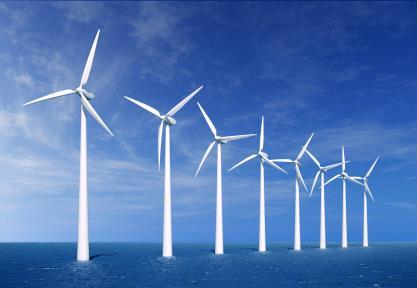 The renewable energy industry could be spending three times as much on insurance every year by 2020, according to a report by Swiss Re and Bloomberg New Energy Finance.
The report looked at six of the world's leading markets for solar and wind, including Australia, China, France, Germany, the UK and the US.
Insurance premium volumes in these markets could increase from $850m today to between $1.5bn and $2.8bn by the end of this decade.
The report said that new renewable power capacity built worldwide between now and 2030 will account for more than $2trn in total investment.
Of this, 75% or 900gigawatts will be in the solar and wind sectors, both onshore and offshore, and over half of this will come from the above six countries.
The demand comes as owners and developers of renewable energy projects are looking to tap into new sources of financing, including from institutional investors such as pension funds.
The report said that to make renewable energy more attractive to these investors, projects must become less risky, from early stage construction to operation.
Swiss Re Corporate Solutions head of environmental and commodity markets Juerg Trueb said: "New solar parks and wind farms require enormous investments. Not only that, you are also asking investors to put their money into relatively new and sometimes less mature technologies. To reassure investors you really need sound risk management."
Guy Turner, Chief Economist at Bloomberg New Energy Finance chief economist and lead author of the report said: "The analysis conducted for this report shows that the demand for risk management solutions will increase, partly because the renewable sector will simply get bigger, but also because of increasing uncertainty affecting power markets in general.
"As the renewable sector matures and becomes part of the mainstream energy industry, it will need to evolve from an innovative sector where risks are taken on the chin to one where returns are predictable and there are fewer surprises."