Is coverage availability going to dry up?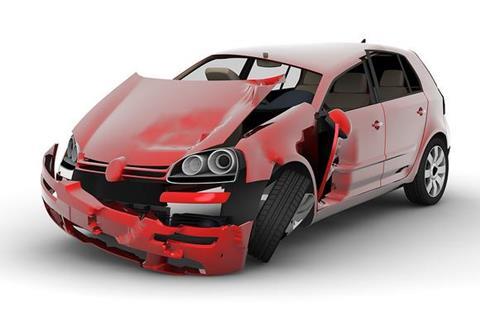 UK motor was one of the few reinsurance lines where rates increased at the 1 January 2015 renewals and two reinsurers stopped offering non-capitalised cover for PPOs. What does this mean for coverage availability?
The UK motor market stuck out like a sore thumb in the 1 January 2015 reinsurance renewals, according to GR's sister title Insurance Times.
It was one of only a few business lines in the rapidly softening global reinsurance market to see rate increases at all, and the UK was the only market in Europe where excess of loss motor rates increased.
Furthermore, two reinsurance brokers stopped offering non-capitalised excess of loss cover for periodic payment orders (PPOs), a type of cover that is favoured by insurers because of the protection it affords.
These events paint a bleak picture of the availability of affordable protection from PPO exposures for UK motor insurers. But is the situation as bad as it looks, and is the industry closer to developing a workable solution for tackling PPOs?
Price hikes continue
Reinsurance brokers said that while modest price reductions were available in some cases, the overall trend for UK motor was up.
Reinsurance broker Willis Re's renewal report said rates for motor excess of loss business, which pays insurers once their losses hit a certain point, increased by between 5% and 15% on programmes where there had been losses. Fellow reinsurance broker Guy Carpenter reported the same figures.
Even where insurers had not claimed on their reinsurance, they were lucky to avoid price increases. Willis Re said rates for UK motor excess of loss business with no losses ranged from flat to increases of 5%. Guy Carpenter said rate increases for loss-free business were as high as 7.5%.
Furthermore, two reinsurers stopped offering non-capitalised cover for exposures related to periodic payment orders (PPOs) at the end of 2014. PPOs pay severely injured claimants over the course of their life, rather than a lump sum at the point of claim.
Insurers prefer to buy non-capitalised cover because it gives them reinsurance payouts for the full life of the claimant. Ultimate claims bills from PPOs are difficult to estimate because it is unclear how long the claimant will live or whether there will be a significant rise in medical costs over the life of the claimant, and non-capitalised cover means the insurer will be supported by reinsurance whatever happens.
But in recent years reinsurers have been increasingly reluctant to take on this risk, and have sought to cap their exposure using capitalisation clauses. These effectively force insurers to take a one-off payment at the point of claim, leaving them, rather than their reinsurers, with the risk that life expectancy and medical costs will be higher.
The withdrawal of the two reinsurers from non-capitalised cover last year is part of a trend that has been playing out for the past four years.
Willis Re executive director Grange Turner says: "That is a trend that we broadly see continuing. Insofar as anyone is changing their appetite, the movement is from non-capitalised cover to capitalised."
Filling the gap
But the renewals also brought some good news. While rates increased, the hikes were much less steep than last year's.
According to Willis Re, excess of loss rates for programmes with no losses increased by between 20% and 30% at the 1 January 2014 renewal date, and those with losses increased by 35% and upwards.
This indicates that reinsurers are getting more comfortable with PPO exposures.
Also, those reinsures still writing non-capitalised business were willing to pick up where the departing reinsurers left off.
Turner says: "Broadly speaking, the increase in appetite from existing reinsurers and the increase in appetite from some reinsurers who had not been quite so actively involved has been enough to fill the gap."
Guy Carpenter EMEA chief executive Nick Frankland adds: "Some of the core reinsurers would love to turn it into a capitalised market but they are struggling, and they are struggling against an increased desire by those not offering it to take on their lines.
"We saw non-capitalised orders expand at this year end, which is a reverse on the last two years."
In addition, products that sit half-way between non-capitalised and capitalised cover have started to emerge. Willis Re reports that some reinsurers have started offering long-term capitalisation clauses, where reinsurers effectively offer non-capitalised cover for between 10 and 20 years before paying a lump sum and transferring liability back to the insurer.
Insurers are finding the long-term option more palatable than immediate capitalisation clauses, and it is typically cheaper than non-capitalised cover.
A better way?
While reinsurers have implemented capitalisation clauses the search continues for a better solution to help the insurance industry manage its PPO exposure problem.
The risk would be better suited to the life insurance industry, which by nature is better equipped to evaluate and handle long-term risks relating to peoples' life spans and health.
A solution is yet to be found, but brokers feel it is getting ever closer. Guy Carpenter's Frankland says: "As more and more claims come through, the data pool is increasing significantly and is now in the thousands of claims. Where you have a data pool, actuaries can make projections."
Willis Re's Turner says that the life insurance industry has been unwilling to take on PPO exposures because the relatively small number of cases makes it difficult to predict longevity.
But he adds: "As the number of cases increases, you get more of a scale that would allow life insurers to start looking at it. We are actively engaged in talking to life insurers about this type of solution and our feeling is that, as the scale builds up, a practical outcome is more achievable."
It may be some time before a solution is found, but insurers should be comforted that the work is underway.