Bermuda re/insurers continue to be tested by market conditions but remain resilient, according to a Fitch Ratings report
Pricing inadequacy and US tax changes are among the challenges besetting Bermudian re/insurers, according to Fitch Ratings, but the rater thinks the island's market remains resilient.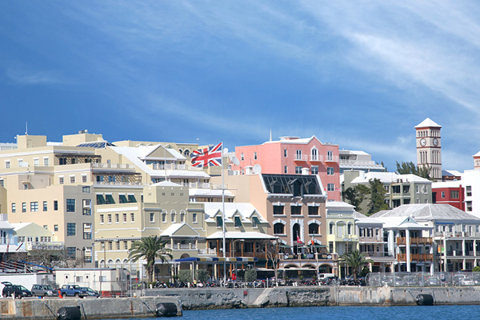 Bermuda's advantages include a strong global position, demonstrated underwriting expertise, and a robust regulatory backdrop, including Solvency II equivalence, the ratings agency noted in its report.
That said, the context for resilience includes "diminishing competitive advantage" against market pressures, Fitch observed.
The ratings firm has a stable outlook for its credit ratings of global reinsurance and US non-life insurers, while it has revised its sector outlook for global reinsurance to stable from negative.
US tax cut
Bermuda is adjusting to US tax reforms, noted Fitch.
"The cut in the US. corporate tax rate to 21% from 35% and the new base erosion and anti-abuse tax (BEAT) effective in 2018 reduced the longstanding Bermuda tax advantage over the US," said the report.
"Companies responded with various strategic changes in how they manage offshore operations to mitigate the overall negative impact, with Bermuda-based re/insurers retaining more business and capital in their US subsidiaries," Fitch added.
Overvalued M&A
Mergers and acquisitions (M&A) activity had added benefits of scale to the island's consolidated community of reinsurers, according to Fitch, while remaining small "marginalised players seek to sell".
"However, acquisitions also entail substantial risk and uncertainty tied to potential overvaluation, particularly when assessing reserve adequacy of a target company and considerable complications in executing the integration," the report said.
"Further Bermuda M&A is likely to emerge in 2019 based on continuing interest in Bermuda companies from foreign buyers, particularly the US. However, a reduction in the number of Bermuda entities limits overall opportunities," Fitch added.
ILS pullback
Reinsurance underwriting had improved to break-even with combined ratios at an aggregate 100% for nine tracked Bermudian reinsurers (versus 106.9% in 2017), the report noted.
However, pricing remains weak against exposures, despite recent catastrophe losses.
"Catastrophe losses will add about 10 points to the 2018 combined ratio, compared with a much higher 20 points in 2017, partially offset by reduced favorable prior-year reserve development of 2–3 points in 2018, compared with 5.4 points in 2017," the ratings agency said.
The ratings firm saw signs for optimism later this year after expressing market disappointment with pricing – flat at January 2019 renewals – after a record two-year period of cat losses.
"However, sizable increases in retrocession rates, driven by a pullback of the insurance-linked securities (ILS) market, indicate that pricing may regain momentum in April and June/July when accounts that had a greater catastrophe loss impact are up for renewal," the report said.
"The ILS market was more hesitant to reload following unexpected sizable upward revisions to 2017 losses, particularly from Hurricane Irma, and additional above-average catastrophe losses in 2018 that added to trapped capital," Fitch continued.
"In particular, Markel CATCo Investment Management contributed to reduced levels of capacity as they were forced to scale back amid an investigation by US and Bermuda regulators. Fitch expects this slowdown to be temporary, with capital provided by capital markets continuing to grow," the ratings company added.