London and Lloyd's, followed by Dubai, Zurich and Bermuda have shown the greatest innovation over the past 12 months, according to 50 senior reinsurance leaders surveyed by GR, in association with Dubai International Financial Centre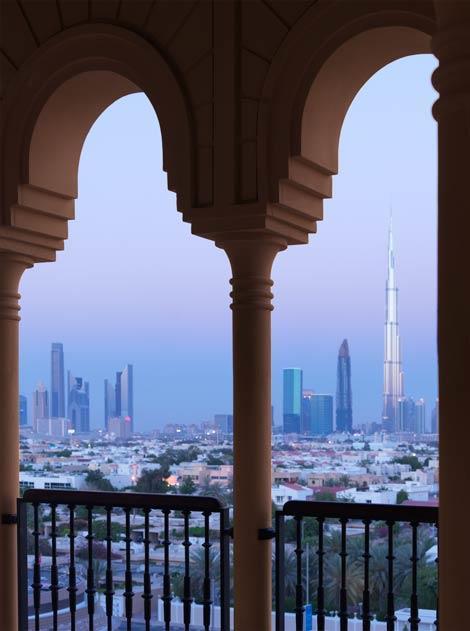 London and Lloyd's, followed by Dubai, Zurich and Bermuda have shown the greatest innovation over the past 12 months, according to 50 senior reinsurance leaders surveyed by GR, in association with Dubai International Financial Centre
Resilient in the face of the Brexit challenge and 2017 losses, London has shown the most innovation over the past year, while Bermuda has been the main beneficiary of new capital flooding the industry in the aftermath of last year's catastrophes.
London and Lloyd's, followed by Dubai, Zurich and Bermuda have demonstrated the greatest level of innovation and ability to adapt over the past 12 months, according to 50 senior reinsurance leaders surveyed by Global Reinsurance. A third opted for London, with respondents citing preparations for Brexit, the absorption of major natural catastrophe losses and investment in technology as challenges the market has risen to admirably.
The London market's long history, ability to cover a wide range of risks and its disciplined approach - with Lloyd's calling for syndicates to axe loss-making accounts - were also hailed as signs of the market's strength and ability to adapt. Yet it has once again lost out to Bermuda in the competition for capital investment.
Forty-five percent of respondents thought the island had been the main beneficiary of this year's capital "reload" following last year's trio of hurricanes and other catastrophe losses. They cited the market's established ILS market, "light-touch" regulation and proximity to the US among the factors in its favour.
"The Bermudian market has always been able to take advantage of market-changing events to capitalise on new opportunities", said one senior underwriter. Not all were upbeat about this prospect however, with the concern that "too much capital will reduce rates" and one respondent describing it as "hot money moving to fill any vacuum".
The ease at which investors can now access the market via ILS instruments has had a profound impact on the reinsurance cycle, taking out the peaks and troughs that once defined the property catastrophe reinsurance market. "The reinsurance market is no longer cyclical as it used to be," said a broking MD. "Capital moves too fast to replenish after a loss, therefore undermining any real chance of driving up pricing. Meanwhile, low interest rates are driving the over-supply of capital."
Given the tough operating environment for traditional reinsurance it is perhaps not surprising that survey respondents emphasised the importance of underwriting discipline and investment in technology as a way of streamlining the business and taking out cost. Over 80% of senior reinsurance leaders said that "practising strict underwriting discipline and exposure management" was the key to maintaining a competitive advantage (that it was 'very' or 'extremely important'), and over 75% said digital transformation was 'very' or 'extremely important'.
A number of respondents also highlighted the importance of collaboration with third-parties - particularly within the technology sector - as another shrewd move in an industry that is facing challenges on numerous different levels. "Forming collaborations with insurtech and fintech parties are especially important given the disruptive technological changes occurring at a dizzying speed," said one respondent. Another added: "Insurers are not technologists".
Top of the list of crucial ingredients in the reinsurance centres of excellence was regulation. Over 90% of respondents said that a conducive regulatory framework was important, very important or extremely important for the success of centres such as Bermuda, Dubai, London and Singapore. The ability to transact business cross border, a strong emphasis on underwriting discipline and modern systems were also seen as important, while face-to-face negotiation was deemed a non-essential 'nice-to-have'.
While the business is becoming more transactional, most respondents thought reinsurance is still very much relationship-based. "Renewal meetings continue to be important for buyers and sellers," said the former CEO of a MENA re/insurance company. Another respondent insisted: "Nothing replaces a name and face relationship. Reinsurance will always be a 'relationship business' based on honesty, trust and collaboration."