Cyber, ILS and a female boss at Lloyd's all promise a welcome new era for the hub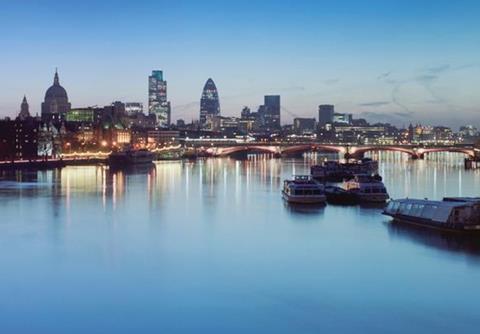 The key theme for London in 2014 was innovation and reform. Faced with growing competition from other international hubs and the insurance-linked securities sector, Lloyd's and the London market have focused on remaining relevant. They have taken the lead in innovative products and continued to reform to reduce the cost of doing business in the market. And Inga Beale became the first female chief executive of Lloyd's, highlighting the growing influence of women in the industry.
London Market Group, with Boston Consulting Group, launched its hotly awaited research in early November. London Matters: The competitive position of the London Insurance Market found stark evidence that the 326-year-old market has been losing market share in reinsurance, down from 15% to 13%.
It said London remains dependent on mature markets such as the US and is missing out on emerging markets. Only 0.5% of growth in emerging market premiums was placed in London. Lloyd's Vision 2025 seeks to redress this.
However, the International Underwriting Association's company markets statistics indicated that over the past five years the London company market's GWP has generally increased, with income written in international offices but controlled by a London operation.
'London cannot rely on its historic advantages to guarantee growth. The market must react with speed to global competition, respond with new products and reinforce the message that London is the best place in the world to underwrite complex commercial risks.'
Steve Hearn, chairman of the London Market Group and deputy chief executive of Willis
'2014 saw a sharp increase in the value and importance placed on relationship broking. In this changing market, abundant with surplus capital and pressure on rates, customers are demanding that their brokers have excellent relationships to negotiate favourable contracts.'
Grahame Chilton, chief executive and founder, Capsicum Re
'We all have an important role to play in maintaining and enhancing London as the environment in which commercial enterprises choose to place their commercial risks. That may translate into the way we assist product development or work to ensure an effective regulatory structure.'
Nick Bradley, head of insurance, Pinsent Masons
The traditional market also faces encroaching competition from ILS. Cat bonds, collateralised reinsurance and other forms of non-traditional reinsurance account for 15% of global property catastrophe limit, according to Guy Carpenter, with many new funds and vehicles set up in Bermuda.
Many London players have adapted their business models to take advantage of the influx of capital from pension funds and other institutional investors. But for much of the London market in 2014, the focus has been on making sense of alternative capital and seeking to maintain market share amid competition from counterparties with a different risk and return profile.
The market has been urged to innovate to maintain its standing as the centre of global commercial and specialty insurance. A big theme for 2014 has been the development of the cyber insurance market, with the UK government encouraging the industry to develop products and services to mitigate the threat of data breach.
"This demonstrates the importance placed by the UK government on cyber security," said EY cyber security executive director Mark Brown. "Many firms are focusing on how to protect against the consequential financial impacts of a cyber incident and are turning to insurance as a mechanism to alleviate risk."
In November, representatives from the market and government set up working groups to explore, among other things, the use of insurance as a driver for improving cyber security in UK businesses – SMEs in particular.
Meanwhile, cyber insurance premium has doubled in the past two years. A cyber crime product for SMEs was launched by Guy Carpenter and new managing general agency Ridge Insurance in October. The MGA is backed by former US homeland security secretary Tom Ridge and underwritten by five Lloyd's syndicates.