Increased flood and storm events expected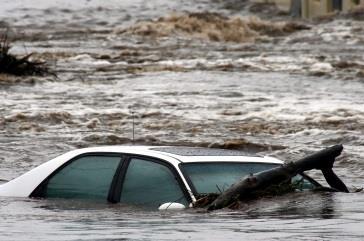 Rising sea levels because of global warming is the greatest climate change threat, according to a report by Guy Carpenter.
Guy Carpenter said the rise in sea levels is expected to increase coastal flood frequency and severity from tropical cyclones, extratropical cyclones and tsunami events.
Guy Carpenter Asia-Pacific climate impact centre director Johnny Chan said: "The debate on climate change and global warming has been intensely polarised. A great deal of this noise has clouded the very real and emerging issues that we as an industry and society need to address.
"In order to adapt to climate change and the changing risk landscape, it is necessary to cut through this noise and focus on objective decisions to mitigate both the financial and social risks associated with climate change."
According to the Intergovernmental Panel on Climate Change (IPCC), a scientific body that investigates climate change, the evidence of global warming is undeniable and includes increasing air and ocean water temperatures and the retreat of ice caps.
GC Analytics research meteorologist James Waller said: "Estimates show that the mean temperature of the earth could rise two to four degrees celsius by the end of the century. This may seem like a relatively small increase, but the impact of rising temperatures, even by a few degrees, could cause a shift in weather patterns, with considerable impact worldwide."
The impact of hurricanes is projected to become more severe as sea-levels rise.
Changing weather patterns will also impose inland flood and drought risk for many areas, with implications for agricultural, wildfire and water resources management.
By the end of the century, global climate models indicate that the number of days between precipitation will increase for areas including southern Australia, South-East Asia and India, southern Europe, central America and western North America, while others could face water shortages. Drought conditions, in turn, increase the risk of wildfires.