Event has potential to be costliest on record, says RMS director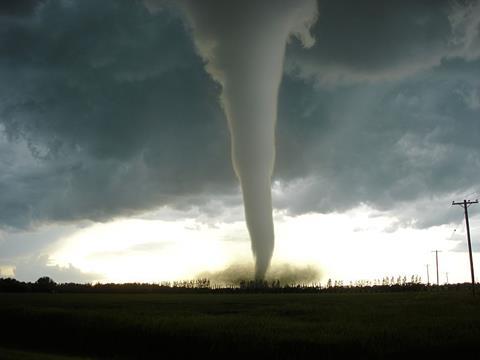 The tornado that tore through the Oklahoma towns of Moore and Newcastle on 20 May will cost insurers between $2bn and $3.5bn, says risk modelling firm RMS.
The initial estimate from RMS includes losses in the personal, commercial and industrial lines of business in terms of structure, contents and business interruption.
It excludes contingent business interruption and damage to motor vehicles.
If the actual insured losses come in at the top end of RMS's estimate, they could exceed the previous record $2.8bn loss from the tornado that hit Joplin, Missouri, in 2011.
RMS director of model product management Matthew Nielsen told GR: "Given the range it is in, there is a possibility this event will become the most expensive single tornado on record."
Before 2011, most of the largest US tornado events, including those with multiple days of activity and multiple tornadoes, had typically cost insurers between $2b and $2.5bn, Nielsen said.
He added: "This is a pretty substantial event for single tornado track."
Rival risk modeller has estimated losses of between $2bn and $5bn, but this covers a series of tornado strikes between 18 and 20 May.
Structural losses
According to Nielsen, 95% of the buildings in the tornado's path were residential, with the remaining 5% being commercial or industrial. RMS estimates that between 4,000 and 5,000 buildings within the storm's track are total losses.
Neilsen said: "The main driver of loss is going to be building and structural damage."
For example, while the structure of the Moore Hospital, the most expensive commercial building in the tornado track, is likely to be a total loss, some of the contents, such as the new MRI machine, escaped unscathed.
Nielsen said: "It appears that a lot of the contents in that hospital are okay."