Hurricane Michael will cause insured losses of between $6.8-10bn, according to RMS's estimate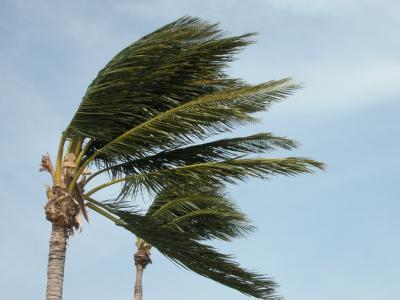 RMS has published its estimate for the insured losses to come from Hurricane Michael.
The catastrophe risk modeller thinks Michael will cost the sector some $6.8-10bn.
RMS's estimate is broadly in line with figures from rival cat modellers, such as AIR Worldwide's $6-10bn estimate published on October 15.
Where it differs from AIR's estimate is that it includes $0.25-0.75bn of estimated losses to the US National Flood Insurance Program (NFIP).
The RMS estimate represents insured losses associated with wind and storm surge damage across Florida, Georgia, and other parts of the Southeast and Mid-Atlantic regions, including NFIP claims.
"The estimate includes property damage and business interruption across residential, commercial, industrial, and automobile lines of business. It also factors in post-loss amplification and accounts for non-modeled losses," said RMS.
The cat modeller said it expected the majority of insured losses to hit residential lines.
Unlike recent events such as Hurricanes Harvey and Florence where precipitation-induced inland flooding was the main driver of loss, RMS said it expected most insured losses from Michael to be driven by wind and storm surge.
Michael made landfall on Wednesday, October 10, 2018 near Mexico Beach, Florida as a Category 4 hurricane on the Saffir-Simpson Hurricane Wind Scale.
Michael produced maximum 1-minute sustained wind speeds of 155 mph (250 kph) according to the National Hurricane Center, and 152 mph (245 kph).
Economic losses for the US are estimated to be between $8.5-14bn.
As noted by GR, this makes Michael the strongest US landfall since Hurricane Andrew in August 1992.
RMS added that the storm also holds the record for the strongest October hurricane on record.
"This truly was one of the few hurricanes that have exceeded building-level design wind speeds for the region," said Michael Young, vice president of model management, RMS.
"Within the tragedy of this event, there are many opportunities to see effective wind and flood mitigation measures and learn how to re-build better and stronger," he said.
Mark Powell, vice president of modelling, RMS, added: "This event reminds me of the damage level we saw in Hurricane Andrew back in 1992. The intensity of Michael caused significant damage, however Michael was relatively concentrated, unlike hurricanes such as Florence or Harvey which were spread out over a larger geographical area.
"Michael's speed and intensity is one of the main reasons that losses from Michael are far more wind and storm surge related rather than flood. In fact, I would not be surprised if Michael is re-classified as a Category 5 event after further analysis," Powell concluded.