Tweaked software gives greater storm insight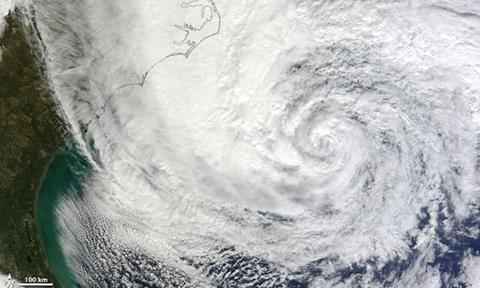 Catastrophe modelling firm RMS has released version 13 of its North Atlantic hurricane model suite.
According to RMS, the model lets users better understand future hurricane activity, as well as fully quantify the risk from hurricane-driven storm surges.
RMS vice president, model solutions, Claire Souch said: "Our model shows there is a 20% chance that storm surge loss will be greater than wind loss for any US hurricane that makes landfall, which rises to almost 40% along the north-east coast of the US. This is a risk the market can no longer afford to ignore."
Clearer view of losses
The model release includes new data that lets insurers distinguish between the potential losses from residential and commercial lines of business.
Version 13 also includes the most current data from the Federal Emergency Management Agency's 2012 flood insurance rating maps, as well as updated information on in-force National Flood Insurance Program policies.
Souch said: "Most insurance policies for commercial and industrial lines provide some level of coverage for flood loss, so having an accurate view of storm surge risk is critical to capital management and risk transfer decision-making, through to the structure and placement of cat bonds."
Medium-term forecast
The catastrophe modelling firm has also issued a medium-term rates forecast, which includes new scientific findings into the impact of sea surface temperatures on US landfall.
The software updates an RMS storm surge model launched in 2011.
The North Atlantic hurricane model suite is being released in RMS's RiskLink 13 and RiskBrowser 13 risk modelling platforms, and will also be available on RMS(one) software in 2014.