The insurer admits it is in a transitional period following Intact and Tryg takeover
Insurer RSA has recorded a £269m loss after tax for the first half of 2021 across its continuing operations in the UK, Ireland, Europe and the Middle East, as reported within its half year financial results published yesterday (4 August 2021).
This compares to a £10m profit after tax for the same period in 2020.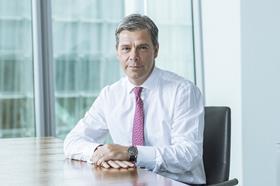 Including the insurer's discontinued operations in Canada and Scandinavia, however, RSA then clocks up a profit before tax of £4,308m for the first half of the year – these discontinued operations raised a profit before tax of £4,557m in 2021's H1.
In the UK, RSA reported net written premiums of £952m for the six months to 30 June 2021, compared to £926m in 2020. The UK's underwriting result, however, was another loss for this year amounting to £143m.
Net written premiums across the group were £2,898m, of which £1,717m came from continuing operations and £1,181m arose from discontinued operations.
RSA's total gross written premium was £2,327m in the first six months of the year.
The insurer noted that "The disposal of the group's operations in Scandinavia and Canada has reduced financial assets by £6,603m in the period."
'Weird results limbo'
According to an RSA spokesperson, the insurer's half year results are not comparable to previous years' results as the firm is in a "transitional period" following its takeover by Canadian insurer Intact Financial Corporation and Danish insurer Tryg A/S, which completed in June.
Where the results include costs associated with the acquisition, this "clouds the reality", the spokesperson continued, because the figures are a mixture of full group results up to 30 May and then cover just the UK and international (UK&I) business for June.
The RSA spokesperson said: "These statutory reporting figures include significant transaction related costs and specific accounting adjustments that were made as part of the completion of the takeover by Intact earlier in the summer.
"As a result, it's impossible to make comparisons with the way figures have been reported in the past. On a management basis, we had profitable underwriting results ahead of our plans and go into the second half of 2021 in good shape, confident in the progress the business is making and our future as part of Intact."