Bermuda's tax position continues to stir up controversy among global financial regulators, but this is more than offset by its thriving reputation as a reinsurance hub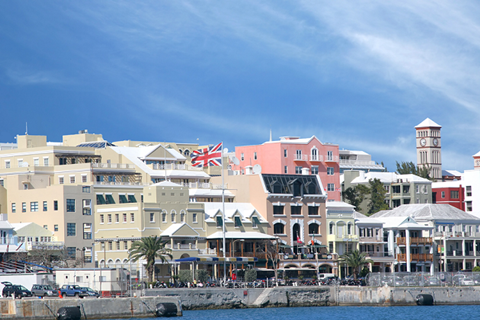 Tax came to the fore in April, with questions about Bermuda's status and US reports of high-profile hedge funds using Bermuda to exploit loopholes in the US tax system. Among its defenders, the US Treasury and Canadian finance minister expressed their support for the island, saying it was a useful safe haven but not a tax haven.
The comments came as Bermuda signed up to the US's model Foreign Account Transaction Compliance Act (FATCA) intergovernmental agreements, which the US government said would facilitate an exchange of tax data.
Signing FATCA took place just as two rating agencies downgraded Bermuda, citing concerns about lack of growth.
(Re)insurance remains a cornerstone of the island's economy and the government reacted quickly, saying its regulatory environment would remain flexible to encourage the (re)insurance industry to stay in place.
The tax debate reared up again in May as two new bills were proposed in the US Congress, designed to end a tax break that the politicians argue favour foreign insurers ahead of US firms.
The Bermuda (re)insurance industry has been lobbying hard against the moves, which it claims could make it extremely difficult for insurers to diversify and spread risk.

US law gives property and casualty insurers a deduction for premiums paid for policies bought from reinsurers not based in the US. The new proposals would defer the tax deduction until an insured event occurred, restricting the benefits of moving reserves.
A similar proposal is included in president Barack Obama's 2014 budget.
Opponents of the scheme claim it favours US domestic (re)insurers, but without benefiting consumers. So these could be seen as nervous times for Bermuda, and global competition is tough. Tokio Millennium Re, for example, is to relocate from Bermuda to Switzerland later this year. The company said global expansion lay behind the decision. It also plans to set up an operation in the US to expand its products and geographical spread.
The company has stressed, however, that its recently launched collateralised reinsurance arm will stay in Bermuda, given the island's reputation as a market leader. The global collateralised reinsurance landscape is said to be undergoing a significant shift and Bermuda has been at the centre of the most significant developments, with special purpose vehicles being set up on the island.
Property leader
Standard & Poor's recently confirmed that Bermuda remains a leading centre for reinsurance, particularly in property/casualty, and increasing diversification would strengthen its global position.
Bermuda also remains the world's leading captive domicile, with 856 captives from 40 countries registered on the island - about 20% of all captives globally. The government has been working hard to maintain that number through flexible regulation, including its recent decision not to apply a Solvency II-type regime to the captive sector.
Insurer and reinsurer numbers are up too, largely driven by 27 new special purpose insurers, and the creation, listing and servicing of insurance-linked securities. Some 40% of the global ILS market is now based in Bermuda, and the island is to host its first ILS conference in November - a sign, it believes, of growing interest in the sector.
Roger Gillett, chairman of the Bermuda branch of the Institute of Directors
'Bermuda's (re)insurers were created to straddle continents and serve global commercial clients. With a record influx of capital, players are supporting their own alternative risk transfer vehicles. Groups are committed to global regulatory standards, but the co-operation of supervisors is essential.'
Graham Pewter, president and chief executive Catlin Bermuda
'It has been a good year so far for the Bermuda market as a whole, with increased volume, a stable rating environment across our portfolio and an absence of catastrophe losses. A negative factor has been the continued low investment returns.'
Greg Reisner, managing senior financial analyst, AM Best
'Bermuda market companies are adhering to a disciplined strategy and will deploy that capital at the right price. If the market is not willing to pay the right price, then companies will summon capital management strategies that favour repurchasing shares.'