The outlook revision will not affect the island's reinsurance companies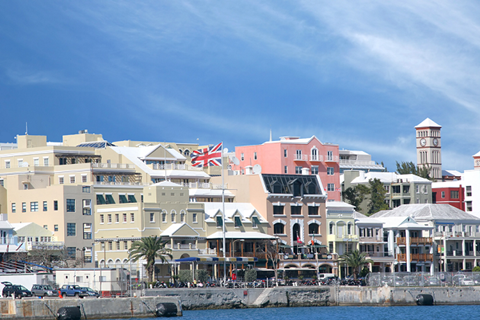 Despite Standard & Poor's (S&P) recent outlook revision on the sovereign credit rating on Bermuda to negative from stable, ratings on Bermuda-based (re)insurance companies remain unchanged, said the rating agency.
Currently, S&P rates seven (re)insurers in Bermuda in the AA category, higher than the local-currency sovereign credit rating.
"(Re)insurers that we may rate above the sovereign write most of their business with policyholders outside the financial centre, hold most of their investments in a form other than local sovereign debt of that financial centre, and hold most of their deposits and invested assets in financial institutions domiciled outside that financial centre," said S&P credit analyst Taoufik Gharib.
The Bermudian (re)insurers rated higher than the sovereign are typically part of global (re)insurance groups that conduct the majority of their business under a Bermuda license. S&P believes such (re)insurers' financial strength is independent of the financial centre's sovereign risk.
Bermudian (re)insurers showed their financial resilience in 2012, amid catastrophe losses, decreasing investment income, increasingly competitive pricing, a tepid economic recovery in the US, and the eurozone crisis. They generated strong results with a combined ratio of 91.7% and a return on average equity of 11.2%, compared with a weaker 104.1% and 1%, respectively, in 2011.