During his time at the helm of the CII, Sandy Scott has campaigned to improve practices within the insurance industry and make it more professional. So, what's next?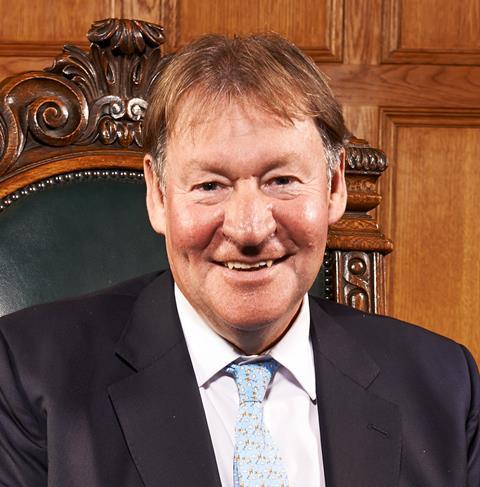 During his time at the helm of the Chartered Insurance Institute, based in the UK but reaching across the world, Sandy Scott has campaigned to improve practices within the insurance industry and make it more professional. So, what's next?
There was a time when bankers looked down on insurance as a second-class career and profession, writes GR's sister title Insurance Times.
It is a measure of how far insurance has raised its standards that scandal-hit banks are now taking advice from insurers on how to clean up their act.
CII chief executive Sandy Scott edges forward on his seat, and says: "A decade ago nobody in a bank would have looked to the general insurance industry for ideas on how to do professionalism. Nobody."
This turnaround is in large part down to the tireless efforts of the CII, and the passion it has fired up in the hearts and minds of insurance bosses, in the crusade to raise standards.
The facts speak for themselves: in 2000 it had 65,000 members and that has nearly doubled to 117,000. Last year entries for CII examinations, purely on UK General Insurance, increased 7% to 43,000.
It's not all sunshine and roses for the CII though. The body is at a crossroads and in the process of figuring out strategically where it goes next. It also has to figure out how to engage with some of the big personal lines insurers where, for the man in the street, the industry's reputation rests.
But first, a little bit more about Scott's background, which is a remarkable story that has taken him from patrolling the streets of Belfast with the British Army during the Northern Ireland Conflict to leading the world's largest professional insurance body.
Born in Aberdeen in 1956, he began his working life with 10 years in the Royal Army Medical Corps. During that time, he trained as a cardiologist.
"Northern Ireland was not a walk in the park for most infantry soldiers at all. The fear factor was ever-present. As soon as you went out of the barracks, that was the front line," he says.
With a good eye for detail, a knack for getting things done and ability to cope with difficult situations, Scott's days in the army set him up well for a career in business.
His entry into insurance was as a medical director and then sales director at PPP Healthcare. Scott led a team of several hundred people working on the road and in call centres selling long-term care and medical insurance.
Lessons in life
Scott revelled in his role, striking deals with banks, credit card companies and even publishing houses for them to sell medical insurance products.
It was here that he learned some valuable lessons that would stand him in good stead for his time at the CII.
"I learned that communication with your people, and externally to your customers, is so important. You have to try through communication to build a degree of inspiration in your people," he says.
Scott's next stop was as a managing director of a multi-billion dollar IT company, a place where he honed his skills for numbers and attention to detail.
But the lure of working in financial services again was too great, and when a job was advertised for CII director general in 2000, Scott jumped at the chance.
One of the CII's big achievements is the Aldermanbury Declaration, a big push that started in 2010 to get insurance firms and their staff to commit to rules on professional standards.
So what is the next big mission? The CII has been talking to insurance leaders and consumer groups to thrash out ideas.
Scott admits that insurance is at risk of coming across as "really dull" to the public. He hints that the CII could look at ideas from the US Insurance Information Institute, which helps citizens there understand insurance better.
"This stuff about insurance is really dull and really boringly presented. You've got to present stuff in an engaging way," he says.
One topic that certainly isn't dull is the emergence of the Insurance Brokers' Standard Council. Doesn't the CII have its own code of ethics that insurance professionals should abide by?
Scott strikes a diplomatic note, stressing any effort to raise standards should be welcomed, but says "it would be great if they could evolve into the Biba professional standards board".
Customers' outcomes
On the topic of standards, there is the issue of how the CII is engaging with the big personal lines insurers. Both brokers and insurers in personal lines have been under the spotlight from regulators worried that customers are getting poor deals.
He says: "Many of the big general insurance companies, from Ageas through to Hiscox and Amlin, are engaging [with the CII], but there are notable exceptions.
"So I have to work out how to get them to think seriously about the outcomes for customers, doing the very best for the customer and find ways to highlight how they are not engaging."
After 14 years at the helm, how much longer does Scott intend to stay at the CII. Is another 15 years on the cards?
"Oh no, most definitely not," he says. "I won't be here another five or 10 years."
Whatever Scott decides to do next, his legacy is a proud and professional insurance industry that will never again have to take lectures from bankers.