State Farm had received 75,000 property claims by 5 November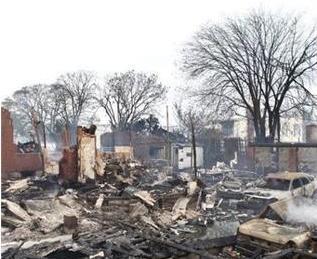 Superstorm Sandy is likely to spark more than one million residential and commercial insurance claims, according to risk modelling firm Karen Clark & Company (KCC).
The company based its estimate on a post-disaster survey into wind damage caused by Sandy.
KCC said that as of 5 November, US insurer State Farm had already received more than 75,000 property claims, and rival company Nationwide had received more than 25,000.
The risk modeller added that claim numbers by state were in line with expectations, with the states of New York and New Jersey, where Sandy made landfall, accounting for the majority of claims.
KCC's post-disaster damage survey found that wind damage from Sandy was widespread, despite the relatively low wind speeds.
The company said sustained wind speeds in excess of 40 miles per hour (mph) were experienced throughout the entire state of New Jersey.
According to KCC's damage survey, low-level direct wind damage was observed well inland and across the region. For both residential and commercial structures, the predominant pattern was damage to wall cladding and roof covering. For commercial structures, damage to signage was also common.
The survey found that direct wind damage was most severe within a quarter mile of the coastline. Along the coast where wind speeds exceeded 60mph, 25% of homes had at least minor roof damage. KKC said a "significant percentage" of structures experienced enough damage to roof covering to warrant complete replacement.
Age of buildings was a factor in the losses, according to KCC. New construction and well-maintained properties performed better. For more recent construction the age of the home was an indicator of loss, while for older homes, the condition of the roof and exterior cladding was an important factor.