Two Brits to be proposed at next week's AGM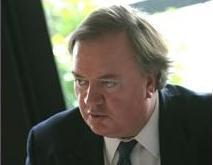 French reinsurer SCOR is to propose the appointment of two new board members to shareholders at its AGM on 25 April.
"I am very happy that Kory Sorenson and Fields Wicker-Miurin have agreed to join SCOR's Board of Directors and that we can therefore propose their appointment at the Group's AGM on 25 April," said SCOR chairman and chief executive Denis Kessler. "Their international experience and their remarkable professional backgrounds correspond perfectly to our Group, whose business, structure and culture are entirely global.
"The feminisation of the Board of Directors reflects the Group's commitment to professional equality between men and women, which is also demonstrated by the ambitious social agreement on this topic implemented in France, and by the recent work in this area conducted at a Europe-wide level.
Kory Sorenson, a British citizen born in the US, has made her career in finance. More recently, she has offered consulting services in the field of insurance. Until the end of 2010 she held the position of managing director, head of insurance capital markets at Barclays Capital in London.
Fields Wicker-Miurin, OBE, an American and British citizen, has had a long career in banking, insurance and finance with senior roles at Wells Fargo, Oliver Wyman and the London Stock Exchange. She is currently a non-executive director of BNP Paribas. In 2002, she helped establish Leaders' Quest, a global social enterprise focused on leadership.
As well as Sorenson and Wicker-Miurin, other board member appointments will be proposed at the AGM.
Minimum quota
In 2011 the Davies Report proposed UK-listed companies in the FTSE 100 should aim for a minimum quota of 25% female board member representative by 2015. Lord Davies argued a higher number of female directors would strengthen organisations, improve results and enhance corporate governance.
If these appointments are approved, SCOR will have three women on its Board of Directors, the Canadian Guylaine Saucier having been appointed in 2011. This trend is set to continue: thanks to the Group's corporate governance practices of the highest standard, SCOR will partially renew its Board of Directors on a regular basis, and intends to increase the number of mandates held by women.