Strong P&C operations boosted earning by 7%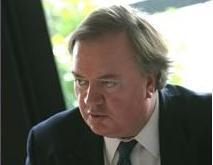 French reinsurer Scor has revealed strong Q1 results as a result of the benign loss environment to date.
The company's property and casualty (P&C) operations posted a net combined ratio stands of 90.4%, with net income reaching €111m ($143m) in Q1 (2012: €104m), representing an increase of 7%.
Gross written premiums stand at €2.4bn, up 3.9% owing to the combined impact of improved global P&C renewals and the signing of major new contracts by SCOR Global Life:
Scor Global P&C GWP increased by 5.3% to €1.197bn; and
Scor Global Life GWP increased by 2.6% to €1.191bn.
"Scor records a good first quarter in 2013, with excellent technical results and growth throughout the group's entities," said Scor chairman and chief executive Denis Kessler. "Scor also continues to develop the initiatives set out in its strategic plan and is conducting the investments and organisational developments announced, in order to achieve a constantly improving combination of profitability, solvency and growth."