Bermuda's premier speaks to GR about the future of reinsurance on the island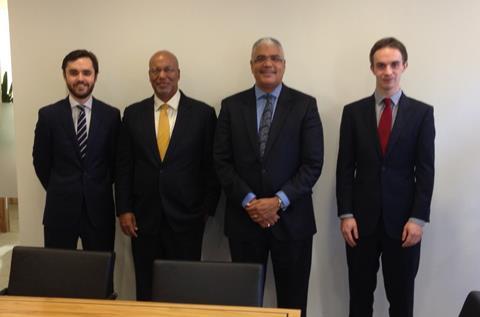 The Bermudian government will do whatever it takes to get more (re)insurers to domicile or return to the island, according to the premier Craig Cannonier.
In an interview with GR, Cannonier said: "Bermuda still is, we believe, the insurance capital of the world. We are a one-stop shop. We have the support mechanisms, great legal framework, to ensure that for reinsurance companies looking for a home the process is made streamlined for them setting up and getting on with what they do, and that's business.
"That is our goal. We provide everything, as well as pink sand and sunshine."
Acknowledging that some firms, including Tokio Millenium Re, have recently left Bermuda for Switzerland, Bermudian finance minister Bob Richards said that these firms were now "reconsidering" their decision.
This was partly due to new Swiss restrictions on executive pay, he explained.
"So yes, some companies have moved, and in life you can't win them all," the minister said. "But, as the premier made reference to, we are on a mission.
"Some chief executives have left completely. But one of our missions is to get the chief executives back on the island, because when they are back on the island it will be beneficial to our economy and our people."
More content will follow from the interview.