Market evolution will drive the future of (re)insurance staffing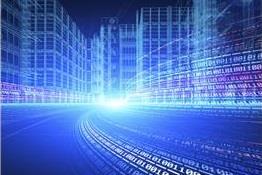 Every business, no matter which sector, knows that attracting and retaining the best talent is key to its success, writes Xuber consultant Karen Bucher.
As business priorities change, driven by factors such as the introduction of new technologies and the globalisation of business, the way in which the right talent – candidates with the skills and aptitude to meet the demands of changing roles – is selected has evolved.
In the insurance and reinsurance industries, global markets have witnessed change in the last few years. Markets have expanded, and the industry has become ever more global, with insurance hubs scattered across the world. There has also been a significant technological advancement, with the development of new systems to handle insurance processes. Many organisations have implemented the latest systems for the most efficient data management in place of legacy software, and even in place of previously human processes.
As insurance markets evolve around the world, how does this affect the search for talent? Do different markets have different needs? Do people's skillsets need to adapt? How much do changing business priorities influence the search and selection process?
The Bermudian market view
Recently, we carried out a survey specific to the Bermudian market in which we asked c-level executives, working in a range of Bermuda market firms including insurers and reinsurers, brokers and ILS investors, about key business priorities for their region in 2015. Their responses culminated in some interesting results, and suggested that the number one priority for Bermudian firms in 2015 was to invest in the latest technology, followed by searching for attractive yields and returns, while the third most important priority came out as cultivating talent.
With technology and talent falling into the Bermudian market's top three business priorities for at least the year ahead, can we assume that the talent entering today's Bermudian market must be tech-savvy to stand a chance of securing a role, or at the very least to survive the future of the industry?
Of course, there are always wider considerations to be taken into account, whether in Bermuda or elsewhere. The question on how tech-savvy a new employee must be will have different answers depending on their role within the firm. For example, in Bermuda the local talent for most reinsurance firms is made up of underwriters. Underwriters require strong relationships and specialist knowledge in order to calculate complex risks. These highly specialised individuals generally need little to no technological skills to carry out their role, and so being technologically savvy does not pose a major concern here.
However, Bermuda is the catastrophe reinsurance hub of the world and as such relies heavily on complex modelling through systems such as Risk Management Solutions (RMS). Those on modelling teams are among the most technologically able employees in the entire industry and need to be highly adept to the latest technology, how systems work and how to adapt their skills in order to carry out their roles to the best ability. Despite being part of Bermudian firms, many modelling teams are actually based off-island to save on costs, which brings us back to the point of the insurance market being a global industry, whereby not only business, but also talent, crosses borders.
A global perspective
When focussing specifically on talent, one point to make is that clearly defined markets are becoming a thing of the past, as in the case of Bermuda. The freedom provided by technology means employees no longer have to be based in the region they are working with. That means the talent pool from which the insurance market can pick its prime candidates from has automatically widened. These candidates will be able to enjoy both the up and down sides of this flexibility – as they work to different time zones and markets.
A global insurance market also means that companies rely on e-commerce, e-trading, and systems that can operate across borders, time zones, currencies and languages. While the level of tech know-how an employee must have is largely dictated by their job role and responsibilities, all modern reinsurance and insurance employees will need to have a certain level of familiarity with new systems that the same employees may not have needed 10 to 20 years ago.
Another key driver in the changing demand for talent comes down to the increasing number of mergers and acquisitions in the market, meaning adaptability is another key skill among employees. This is particularly relevant for back office staff who may need to learn how to handle new systems in different companies.
Final considerations
The question as to whether tech-savvy talent is a priority for the insurance and reinsurance industry is influenced by a number of factors. While markets such as Bermuda see investment in technology as a business priority in the year ahead, this does not necessarily mean that all employees have to have the most advanced technological skills to find a place within the industry; quite often it is the role itself which dictates the level of technological skill required.
However, other factors such as the globalisation of the market and the rise of mergers and acquisitions have influenced the skills desired by market firms from their employees. Flexibility and adaptability are two key characteristics, with employees expected to work cross-border or rotate in a now global industry. In turn, the need for systems to support this means that employees must often be comfortable using newer technology, whatever their role and wherever in the world they are based.
As the globalisation of the industry becomes even more prominent and supporting technology becomes even more advanced, the need for employees that can adapt to new situations and technologies is only set to continue. It will be interesting to see how far these factors affect talent in the years to come.