SIRC PREVIEW: Close to 1,000 reinsurance executives will descend on Singapore next week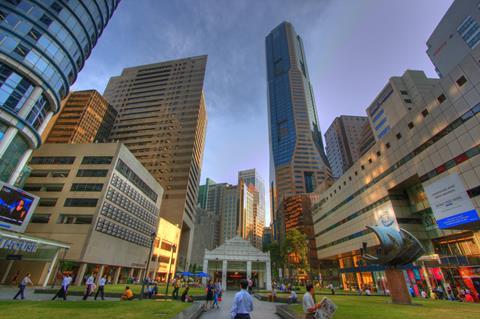 Next week's Singapore International Reinsurance Conference (SIRC) is shaping up to be a sizeable event, with close to 1,000 delegates from more than 40 countries expected to attend. There will be regional stakeholders in the insurance to reinsurance chain, from major corporates, cedants and regulators, to actuaries, loss adjusters and lawyers.
This year's SIRC is focusing on how to meet and mitigate growth risks while keeping in view strategies to ensure underwriting profitability. It will feature speeches and panel discussions on this theme, as well as bilateral meetings and networking opportunities.
Lloyd's chairman John Nelson will be the industry keynote speaker next Wednesday, while the official keynote address will be given by the managing director of the Monetary Authority of Singapore (MAS), Ravi Menon.
Menon's colleague Luz Foo, who is the executive director (insurance) at the MAS, said that the difficult catastrophe experience in Asia in 2011 had provided valuable lessons for the industry. "It showed that blind spots, unexpected risks, and grossly underestimated losses can happen despite advances in the identification and management of risks even amongst the more sophisticated players," Foo said. "The profile of risks in Asia will continue to evolve as the economies grow. Insurers will need to be continually watchful for new emerging risks.
"The quality of risk governance will play a crucial role in determining how effective and successful an insurer may be in achieving the twin goals of growth and profitability in a sustained manner."
It is appropriate that a highlight of the conference, which will run from 5-7 November, is bound to be a panel discussion on the challenges faced while mitigating rising natural catastrophe exposures. Another is a debate on whether insurers and reinsurers are meeting each other's expectations.
The 12th biennial run of the conference is organised by the Singapore Reinsurers' Association (SRA) and co-organised by the Reinsurance Broker's Association of Singapore and the Singapore College of Insurance.
Chairman of the SRA Christopher Ho said that the conference was again being held at the Marina Bay Sands because of its "cohesive environment". "At the last SIRC, market buzz was successfully created with the 'all under one roof' concept made possible with the space and facilities available at MBS," Ho said.
"Participants could move conveniently from Lloyd's Coffee House to conferences, panel discussions, bilateral meetings and exhibitions, all within the complex."
GR is producing a special SIRC edition. Delegates attending can pick one up at the event. It will also be available online next Wednesday at www.globalreinsurance.com.