Singapore has a good base of investment arms
The insurance industry is an important partner for Asia when it comes to the transition to a low carbon economy, according to Laurence Wong, minister of finance at the Monetary Authority of Singapore, the country's central bank and financial regulatory authority.
Speaking during his opening keynote speech at the three-day Singapore International Reinsurance Conference (SIRC) on 15 November 2021, he said: "Insurers can provide financing solutions to help de-risk and support the deployment of more climate-friendly technology and infrastructure solutions in the region."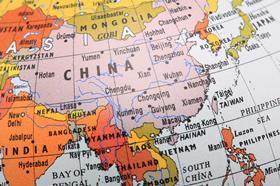 He gave the example of a range of specialist insurers in Singapore, including Munich Re Syndicate, Liberty Specialty and Swiss Re, that provide insurance solutions for renewable energy generation facilities, green equipment, energy storage systems and technologies.
Good position
Wong continued: "Importantly, insurers can also use [their] influence and voice as an investor in service of the climate transition. The insurance industry has total assets under management of about $35trn (£19trn).
"[They] are in a good position to channel greater capital flows towards climate resilient and lower carbon assets."
In Singapore, Wong said there is a good base of investment divisions of key regional and global insurers, including AIA, Axa, Allianz and Eastspring.
"These investors are stepping up their sustainable investment efforts and capabilities through integrating sustainability factors into their analysis of investments and launching thematic sustainability funds," he added.