Supercell thunderstorms level houses in Granbury, Texas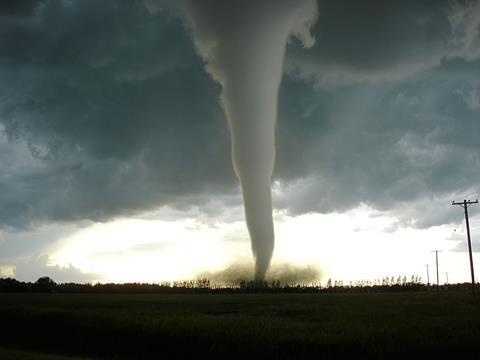 The Storm Prediction Center (SPC) reported that three tornadoes touched down west of Dallas-Fort Worth Wednesday evening. The tornadoes affected Montague and Hood counties from the Red River southward to the town of Granbury and resulted in six fatalities in the Rancho Brazos neighbourhood on the outskirts of Granbury. Most of the 120 homes in this neighbourhood were destroyed by the storm.
"The tornadoes were produced by supercell thunderstorms, or highly organised severe thunderstorms with strong, long-lasting, and vertically rotating updrafts," said AIR Worldwide senior principal scientist Dr Tim Doggett.
"These storms formed in the central part of the state as a mid-level disturbance moving out of west Texas interacted with a plume of humid air moving out of the Gulf of Mexico. The dryline, or the boundary separating the humid plume from the dry west Texas air mass, triggered a cluster of thunderstorms in the late afternoon and evening, which moved eastward across the affected area. With the presence of moderate-to-strong wind shear resulting from the mid-level low pressure system, the storms evolved into supercell thunderstorms."
Granbury was among the hardest affected areas as homes were levelled and cars damaged. Trees were uprooted and power lines were downed along the paths of the tornadoes. In the town of Ennis, power was disrupted at about midnight, and several buildings in the downtown historic district were damaged.