Alex Hearn, founder of Slipcase, discusses global expansion plans and lessons learned running the insurance online media aggregator
Lessons learned over the years have meant Slipcase has evolved its focus several times. The online media platform for the re/insurance sector recently announced it will be going global, plans to open a New York office this year, aiming to expand into US, European and Asian re/insurance markets.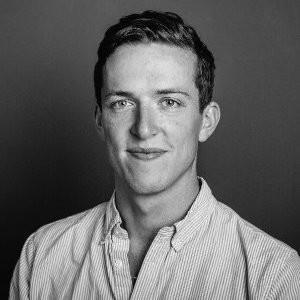 The startup began life as a sort of social network for London market insurance professionals. It was relaunched in 2016, with new financing and a new platform, as an online aggregator, harnessing news and insight from re/insurance media and corporate content providers.
Alex Hearn founded Slipcase after starting out as a Willis property broker at Lloyd's. He recently secured the services of reinsurance broking veteran John Cavanagh as Slipcase's new non-executive chairman. Cavanagh retired as global CEO of Willis Re last year.
He has also brought on board as a director Alex Northcott, who launched Gorkana, a jobs-listing for PR and media, and now runs Roxhill, a rival online platform to Gorkana.
Hearn (pictured) spoke to GR about the challenges of expanding into new markets and some lessons learned already.
"This is a big step and it's really exciting for us," said Hearn. "Aside from attending the big industry conferences and events, we've not done an international push until now.
"Our thought process is that if we go out there and push ourselves to raise our profile it will work well. Our audience in the US is bigger now than our UK audience. It doubled in 2018 and overtook the UK about 3 months ago."
The aggregator will not focus on regional US content, he stressed, but on the same big commercial lines in the US, "property, cyber, lines across geographies relevant to an international audience", that have been its staple diet in London.
"We've found that the genre of articles we're pulling is relevant to a global audience so long as we're focused on commercial lines specialty business. We're focused on big market moves and trending topics."
That means filtering lines of business content by geography, he suggested, to allow users find US-specific content more easily. "We're splitting it so you can find cyber content, but also so that you can find US-specific cyber content, too," Hearn said.
Hearn has also been corresponding with several industry bodies representing commercial insurance buyers at risk management level, including PARIMA in Asia, FERMA in Europe, and AIRMIC in the UK.
"That expansion is in order to reach the risk managers and insurance buyers, as well as our audience of brokers and carriers," he said.
Hearn has absorbed other lessons from Asia Pacific, too. Asia's market is relatively focused on its own markets, whereas Western firms are keen to raise their profile in the region.
"The Asian market is very interested in consuming information from around the globe, but organisationally there's much less interest in pushing their brands to the US or to a London audience," Hearn said.
"In contrast, our London market and US clients are very interested in pushing information about their organisations towards that Asian market. We've found that an interesting lesson," he added.