Telematics experts air views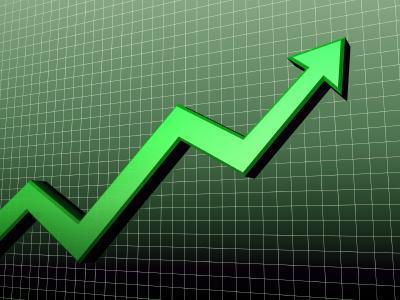 The motor insurance telematics market is in its infancy across the world, but one region where there is particular potential for the technology is the Asia-Pacific theatre. We ask three telematics experts what the future of telematics could look like.
Octo Telematics group chief marketing officer Jonathan Hewett: "Asia represents a nascent opportunity for the telematics industry. Many of the market drivers are present in the form of a growing insurance industry, and original equipment manufacturers (OEMs) who are keen to promote their connected car programs.
"We have also found from our research that providers are very focused on developing winning customer value propositions through incentive programs and improved safety and assistance services.
"Indeed, we believe that those areas that relate to 'crash' and 'claim' services could be the starting point for insurance telematics.
"Insurers are recognising that instant crash notification from an aftermarket black box or connected vehicle can deliver not just an improved customer experience, but also greater efficiency and cost saving through the first notification of loss and claims value chains.
"Experience in other markets suggests that once these benefits begin to positively impact loss ratios insurers gain a greater appetite for the data and then go on to begin to address user base insurance type models and propositions
"In some Asian markets dynamic pricing will need legislative changes. But we think that these will come in time, given the consumer benefit that we believe can result from telematics-enabled policies. Both insurers and OEMs have the appetite to help drive the necessary changes
"In addition, the high penetration of smart phone usage across Asia will also help market growth, by allowing simple or promotional telematics propositions to be provisioned by improvements in smart phone technology."
SSP Asia Pacific general manager Paul Miller: "SSP were amongst the first telematics providers into Asia Pacific. A key part of our success has been putting data at the fingertips of consumers, whether they want to improve their driving score, keep track of their car or reduce fuel consumption.
"Our view is that telematics adoption in the Asia region will grow strongly in the next few years, similar to what we have seen in the UK and Australia.
"Asia has some of the best broadband infrastructure and mobile networks in the world so targeting digital natives who are used to managing their financial world online could be key to the success of telematics in the region. Furthermore, smartphone based telematics solutions, which don't require a black box, could well be a way for insurers to dip their toes in the market.
"The tried and tested approach in developed markets has been to target young drivers looking to reduce their premiums, but cultural differences, network infrastructures and legislative frameworks make Asia a completely different market. For instance, we know that the over-65s in the UK want premium telematics services focusing on theft tracking or insights on car wear and tear, could this be the solution in Asia? Telematics in Asia needs to find its niche."
Rade Musulin, actuary in Sydney, Australia: "I expect that Asian insurers will adopt telematics technology soon for motor insurance. They have two significant advantages. First, Asian firms can learn from insurers in places like the US that have already been using this technology. Second, relatively low insurance penetration means that Asia has fewer existing policyholders who can be dislocated if rating plans shift from traditional classifications to more individualised premiums reflecting the driver's characteristics. And relative to the US, most Asian countries have far less rate regulation, making it easier to implement changes.
"Places like Hong Kong are well suited for next generation telematics such as driverless cars. I expect to see this implemented in Asia quickly once it is available. Of course, if telematics lower claims costs top line revenue growth will be reduced.
"Also remember that telematics can be used for more than premium calculation. 'Black box' technology helps in claims settlement by clearly showing what was going on in vehicles before a crash. This may be of considerable value in places where police reports and other claims information are hard to obtain.
"One final consideration is how telematics may create new exposure for manufacturers. Asia produces many components in vehicles, and as telematics are more heavily relied on new sources of liability may be created if the technology fails to perform as expected.
"For example, could a cyber attack cause large numbers of cars to simultaneously malfunction, leading to a new kind of catastrophe exposure?"