Rating agency says directive's impact still volatile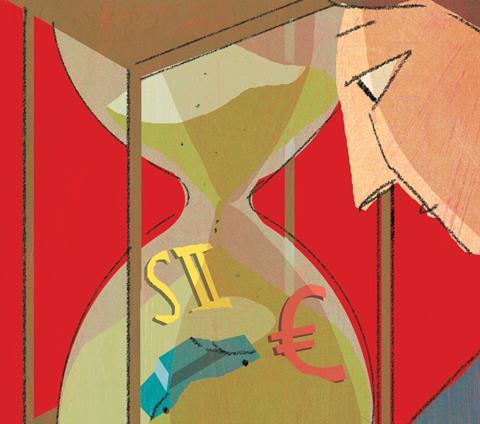 Solvency II implementation in 2016 is still "far from certain", according to Standard & Poors.
The rating agency said the uncertainty came despite a recent positive assessment by EIOPA on the effect of Solvency II regulation on insurance products with long-term guarantees.
EIOPA is proposing a package of measures to ensure that this risk, as well as short-term market movements, are taken into account under Solvency II rules.
But Standard & Poors said that despite this there were still "numerous hurdles" for insurers to comply with the directive.
The rating agency said that although EIOPA's proposed measures should reduce volatility, solvency ratios may be unstable, with volatility for all market participants.
Standard & Poors credit analyst Rob Jones said: "Solvency II's design is founded on market-consistent principles. As the past five years have illustrated, market-based indicators (such as credit spreads) can periodically over- or under-state underlying economic risk.
"This need not be problematic for insurers with a close matching of assets and liabilities. However, in much of Europe there is a dearth of investments with sufficient duration to match very long-term life insurance liabilities.
"Furthermore, many of these liabilities include insurance policies with high levels of guarantee, giving rise to significant reinvestment risk.
"With interest rates currently at low levels, this is an economic risk that insurers are having to address. In addition, we consider that some of Solvency II's design features – the use of credit-spread volatility as a basis for credit-risk capital requirements, for example—may actually amplify market volatility."
Jones added that Solvency II may cause challenges for some insurers' business models.
"These insurers may need to make considerable changes to their product design, pricing, investment, and capital management once Solvency II regulations are finalised," he said. "We deem it appropriate that some of the recommended measures will provide insurers with more time to take necessary actions to deal with the complexities of managing long-term business. However, we will view negatively those insurers who use the extra time to delay taking actions that are economically justified."