Eighty-nine per cent of insurers surveyed believe new capital regime is 'too complicated'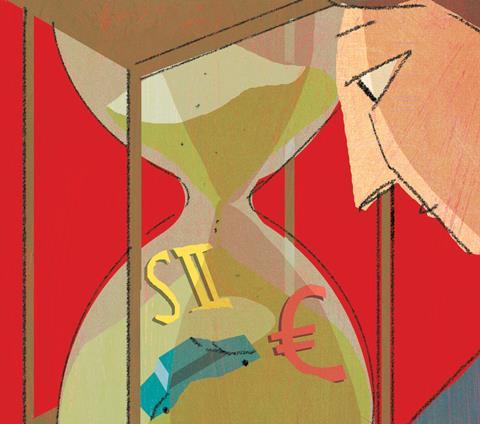 Frustration among insurers over the introduction of Solvency (SII) II is at an all-time high, according to the latest research by business and financial adviser Grant Thornton UK.
A majority (82%) of those surveyed said the principles of SII had been 'ruined' by its implementation, while 89% believe that currently the new capital regime is 'too complicated'.
The study, which canvassed senior executives in the non-life sector, also revealed that only one in four respondents believe that SII is the most appropriate way to run their business.
Compared with the results of Grant Thornton's 2009 survey, frustration has increased as a result of the lengthy implementation process and the perceived complexity of SII.
The percentages of respondents agreeing that SII is a 'box-ticking exercise' and 'more red tape from Brussels' have increased by 425% and 300%, respectively, since the 2009 survey.
Grant Thornton general insurance practice leader Simon Sheaf said: "It is clear that the perceived problems with SII are with the implementation since, although 99% of respondents thought that the principles behind the new regime were good, 82% felt that those principles had been ruined by the complexity of the implementation. Regulators and supporters of SII should be concerned by the market's reaction and it is vital that they now effectively promote the benefits of the new regime and persuade the market of its usefulness."
He continued: "With this level of negativity and the latest significant delay to implementation, it would be all too easy for insurers to take the opportunity to halt their preparations. However, we would caution against this.
"There is still a significant amount of work to do and it is best that firms begin to tackle it as soon as possible. Although some minor details of the new regime are expected to change between now and the final implementation date, the structure as currently envisaged will not change substantially. If insurers lose momentum at this stage, it is going to be far more difficult and far more costly for them to pick up the pace later."