The new Lloyd's Insurance Company board members will be announced shortly
Sonja Rottiers, chief executive of Lloyd's Europe and regional director of Lloyd's EMEA, will be stepping down at the Lloyd's Insurance Company (LIC) General Assembly on 1 June 2021.
Subject to regulatory approval, Rottiers will be succeeded as chief executive of Lloyd's Europe by Amélie Breitburd, who brings more than 25 years of international insurance experience, including previous roles at AXA, KPMG and Allianz.
This news coincides with the end of the three-year mandates of non-executive chair Michel Flamée and independent non-executive director Christian Noyer.
Caroline Dunn, Lloyd's head of market development, said: "I would like to thank [Rottiers] for her service to Lloyd's Corporation and the wider market, and for her significant contribution to ensuring the ongoing success of Lloyd's in Europe.
"I would also like to thank [Flamée] and [Noyer] for their valuable support during the setup phase."
Breitburd will be onboarded during the second quarter of 2021. Meanwhile, the new LIC board members will be announced in due course, subject to regulatory approval.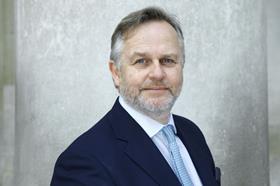 Closing a chapter
The last three years has seen Rottiers involved in the creation of the Lloyd's Insurance Company S.A. (LIC) as well as Lloyd's Europe, which became a hub for the Europe, Middle East and Africa (EMEA) region and secured Lloyd's footprint at the heart of Europe.
Rottiers said: "I am proud of the progress Lloyd's Europe has made during my tenure and of the team we have built.
"It has been a privilege to lead this work, however, now is the right time to close this chapter as LIC transitions out of [the] setup phase into full implementation.
"I look forward to seeing Lloyd's continued success in the European market."
She originally joined Lloyd's as chief executive of Lloyd's Brussels in February 2019 - Rottiers took the helm shortly after Lloyd's European subsidiary first started placing and processing business.
Her leadership helped in the establishment of Lloyd's European operation in the lead up to and the immediate aftermath of the UK's exit from the European Union (EU).
"I have met many people during my time with the firm and I have been honoured to be surrounded by many talented individuals, who together make up a great team. I would like to thank my colleagues, staff and board members who took part in this journey," Rottiers added.