Prudential Regulation Authority moots new bank-style regime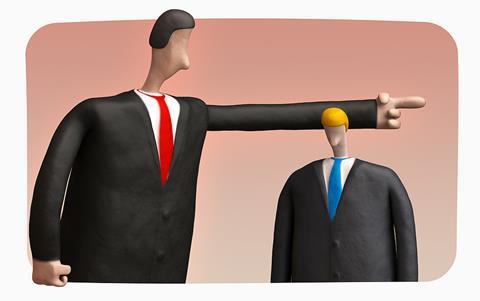 Almost a decade since the genesis of the credit crunch, the after-shocks of the late Noughties' financial crisis have yet to completely subside in the world of financial services regulation.
At the end of last year, the Bank of England's Prudential Regulation Authority (PRA) published new rules designed to force insurance executives to become more directly responsible for the decisions that they make, according to GR's sister title Insurance Times. The proposed new regime echoes in many respects that introduced for banks the wake of the crash, when many of their most senior managers were slated for selling complicated financial products they did not even understand.
The new regime has also been prompted by the European Union's Solvency II directive, finally due to be implemented later this year, which captured the zeitgeist by ramping up the pressure on individual fitness and propriety.
Top insurance managers will be subject to less severe penalties than the criminal sanctions that senior bankers face if they mess up badly enough, probably reflecting the less intense focus that the industry has faced post-crisis.
Solicitors Pinsent Mason senior associate Michael Ruck argues that many managers caught by the new rules will already be classed as 'approved persons' by the FCA.
"A large number of firms already have a lot in place. In terms of companies like AXA and Aviva, this will be something they should be doing anyway. "
Ruck says that the biggest headache for many insurers will be showing they are compliant with the new regime by publishing statements of responsibility.
Law firm Brown Rudnick partner Peter Bibby agrees: "The key points are greater individual responsibility, responsibility on firms to make sure that they know what they are doing, and greater recording of why they did what they did.
"It will lead to greater focus by individuals in senior management positions on the regulatory expectations of them. it will also lead to greater degree of documentation and will lead to processes in place so that individuals at the top are able to justify their position if the regulator catches up with them," says Bibby, who wrote the FSA's code of practice for approved persons when he was head of enforcement at the now-defunct City watchdog.
But he raises concerns about the degree to which senior managers will be comfortable about delegating decisions if they know that they are going to be on the hook for the outcome.
"They are going to have to make sure that when they delegate they had a good reason to do so and that they have records to show that the delegatee had the right level of expertise. If they fail in that they can be disciplined," he says.
But management consultants EY head of EMEIA retail property & casualty actuarial Catherine Barton says that the PRA should not be too heavyhanded in its drive to enhance individual accountability across the industry.
"Insurance is a business of calculated risks, and so poor outcomes can never be entirely eliminated -– pretending that they can be is a dangerous proposition that would actually be detrimental to the industry and its customers."