Will the Independent Insurance Authority prove a burden?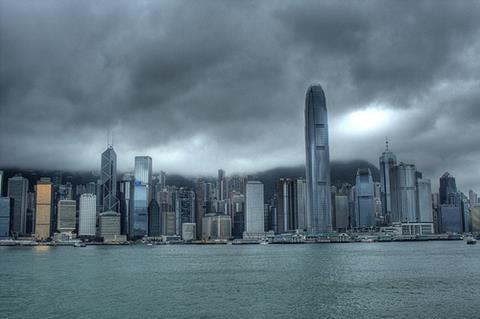 Hong Kong's self-regulatory approach to the insurance industry is coming to an end and a new independent super regulator is to be set up in its stead. The aim is to bring Hong Kong more in line with international practice by establishing a regulator that is financially and operationally independent.
However, there is a feeling the change is being driven more by external political pressure rather than deficiencies present within the current system. And coming at a time when the market is soft, the additional costs the industry must bear to fund the new regulator are unlikely to be welcome.
Also of concern is the power of the proposed Independent Insurance Authority (IIA) to "suspend a licensee or responsible officer".
"There will be some discomfort in the industry because these guys have got to do something," says Martin Lister, a partner at Edwards Wildman Palmer in Hong Kong. "They may have 200 employees and 120 of them will be new. Some will come from some of the self-regulatory organisations but there will be a group of externally employed professionals – actuaries, accountants, investigators and lawyers – these are all people who don't exist in the Insurance Authority at the moment."
"They will come in and coalesce into an organisation that has the potential to be quite powerful and effective," he continues. "And in principle a powerful and effective regulator is not a bad thing, but it is important it does not feel it has to justify its existence."
Farewell to light-touch regime
At present, the industry is subject to light-touch regulation by the government's Insurance Authority while other self-regulatory organisations take responsibility for further supervision of insurers and brokers.
The IIA will replace the current system. The current timetable sees the IIA going live in 2015, with about 240 staff and an annual budget of $200m. This is more than double the size of the current regulator.
While initially funded by seed money from the government, the cost of the running the new regulatory regime will ultimately fall to the industry and its customers. It will be funded through a combination of licence fees paid by insurers, agents and brokers and from a levy of 0.1% on policy premiums.
"People have been very careful not to call this levy an insurance policy tax, it isn't called that, but in my view it can be seen as a form of tax as it will be payable as a percentage of the premium on every policy issued." says Lister.
"It will have a cost and there's no doubt it will be expensive and it will be borne by the insurance industry and community in one way or another, and that's never going to be a delight in a soft market," he continues.
"I'm not saying the IIA will be excessive (but I have longevity here) and a strong good and balanced regulator is one thing, but a giant that stomps on everyone that moves would not be a good thing – I don't predict that, but it's possible," he concludes. "From my point of view as a regulatory lawyer it's going to make my job busier."
New York of Southern China
Despite the expectation of more red tape for the industry in the future, Lister does not think the independent regulator will impact Hong Kong's competitiveness in the region.
Although Singapore has arguably won the race to become the regional (re)insurance hub for South-East Asia, he thinks Hong Kong will retain its importance.
"Singapore is somewhat of an offshore centre in the context of China, Hong Kong is part of China and it has a different focus and a different feel to it," he explains. "I think Hong Kong represents the New York of South China and Shanghai might be the New York of North China. It's a big country – three times bigger than America – and if we can't have two New Yorks in a country with three times the population of America we're not doing very well."