Despite (re)insurance boom, low penetration and cultural issues still equal business challenges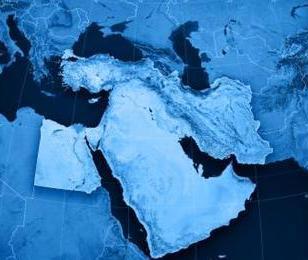 The critical mass in the Dubai International Financial Centre has continued to grow in 2014, in spite of the high levels of competition and continued price softening. Among the new entrants are Catlin, Cooper Gay Swett & Crawford, XL Group, Markel and Lloyd's. In November, Lloyd's announced that DIFC Authority insurance sector head Mark Cooper had been appointed as the market's first country manager for Dubai.
Newcomers to the market continue to be attracted by the region's natural resources, rapid economic growth and mega-projects in construction and petrochemicals. Among these are the Dubai Mall Extension, Doha Metro, Dubai Canal, Jeddah International Airport and infrastructure for the FIFA World Cup 2022 in Qatar.
The lack of catastrophe exposures in the GCC as well as historically low loss ratios is also attractive, allowing international (re)insurers to gain a diversification credit that has so far made up for the lack of attractive underwriting returns. Competition for business in an already capacity-filled market has been intense, with newcomers vying for market share as industrial losses increase.
Some European reinsurers have pulled back from the market following major construction claims, but local and Asian carriers have been quick to fill the gap. This includes large fires in the UAE's Sharjah industrial area, as well as losses exceeding $100m from recent floods in Jeddah and Mecca.
This year's MENA Insurance Barometer, produced by the Qatar Financial Centre Authority, pointed to improving rate expectations in the face of higher losses and tighter regulations. Saudi regulators, for instance, have driven local insurers to reserve more prudently, but this has not led to the expected improvement in rates. But Emirates International deputy chief underwriting officer Edward Melvin notes that "the exclusion of facultative reinsurance from treaties has had a positive effect".
'In the UAE, matters are not improving at all and the market (particularly the DIFC) continues to attract more capacity. Without the big construction projects – Dubai Canal and so on – there would seem to be little logic in expanding capacities in UAE.'
Edward Melvin, deputy chief underwriting officer, Emirates International
'Dubai is now an insurance hub to be reckoned with, and Lloyd's move there confirms this. It now needs to ensure that there is sufficient talent, being mindful of the Islamic nature of the region, and effective infrastructure to grow at speed.'
Colin Grint, chief executive Corporate Insurance, Capita Insurance Services
'Political violence losses during the Arab spring were often exacerbated by the inclusion of business interruption cover. Lessons learned, combined with IS attacks on infrastructure, have emphasised the need to work with clients and brokers to more accurately understand the risks.'
Tariq Al-Salihi, head of war and terrorism, Advent Syndicate 780
The UAE has led insurance growth in the GCC over the past six years, with a compound annual growth rate of 17%, with Saudi Arabia and Qatar close behind. Yet penetration across the MENA region remains low, at about 1.3% of GDP, compared with an average of 7% for the rest of the world.
The introduction of compulsory covers and growing appetite for liability and takaful products have helped grow premium, as insurers compete on more than just price.
The new Lloyd's office in Dubai could bring more specialist products into the market, as in Singapore. And demand for political risk and political violence products has grown steadily since the Arab spring.
There is still a long way to go as local markets mature. For cultural reasons, consolidation is unlikely to follow other emerging insurance markets. "Treaty reinsurers need to realign their thinking with regard to retentions in the area," says Melvin.
"For years reinsurers have complained domestic insurance companies are no more than brokers, passing on risk and having minimal retentions, so little interest in the result of the business. We've all talked about the increases necessary in net retentions but so far to no effect."