But impact for insurers expected to be 'significantly lower than the overall economic tally', says Impact Forecasting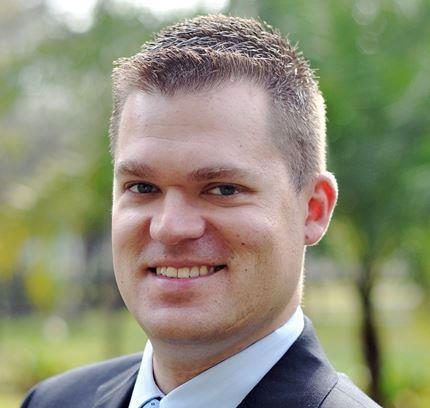 Senior scientist and meteorologist at Aon Benfield's Impact Forecasting Steve Bowen (pictured) says that Super Typhoon Haiyan came ashore in the Philippines as the strongest tropical cyclone in world history. The fact that it remained at Category 5 intensity for 48 consecutive hours was a "remarkable feat", he added.
"Tropical systems are usually unable to maintain such extreme intensity given expected fluctuations associated with eyewall replacement cycles or interaction with land," Bowen said. "Interestingly, Haiyan continued to intensify up until landfall in the Philippines' Eastern Samar despite the storm's outer western bands first covering much of the country.
"Super Typhoon Haiyan is a storm that will be studied by meteorologists and scientists for years to come."
Bowen said that the Philippines had now sustained three Category 5 landfalls since 2010, which was more than any other country during that timeframe. "For comparison's sake, the US has not had a landfalling hurricane of Category 3 strength or above since Hurricane Wilma in October 2005," he said.
Counting the cost
From an economic loss perspective, the level of devastation wrought by Haiyan meant that it would probably go down as the costliest natural disaster in the Philippines' history, Bowen said. "However, the impact for insurers is expected to be significantly lower than the overall economic tally, given that insurance penetration is very low in the hardest hit areas," he added.
Damage assessments continue across the Philippines, where international relief agencies are working with government officials to provide assistance and begin clean-up efforts in dozens of provinces. The hardest hit area was the city of Tacloban in Leyte province, which was hit by an estimated storm surge of more than five metres.
The Philippines' National Disaster Risk Reduction and Management Council estimates that almost 10 million people from more than 40 provinces have been directly affected by Haiyan, known in the Philippines as Typhoon Yolanda.
An estimated 630,000 people are listed as displaced and living in evacuation shelters. The estimated death toll has now gone beyond 10,000, and officials warn that this number will almost certainly rise.
Impacts on Vietnam and China
Haiyan made landfall in Vietnam earlier today in the northern province of Quang Ninh, forcing the evacuation of half a million people in the central provinces. Many streets in Ha Long City have been flooded due to the rise of the sea level caused by the storm.
China has since issued a typhoon alert for Hainan island, Guangdong and Guangxi.
Haiyan is now classified as a severe tropical storm. By Tuesday morning it is expected to become a tropical depression.