Craig Cannonier tells GR why the island's ILS business is exploding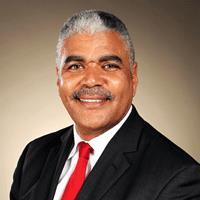 Bermuda wants to become the dominant jurisdiction for ILS, according to premier Craig Cannonier and finance minister Bob Richards.
Speaking to GR earlier this week in London, Richards said that he had been speaking to many (re)insurance executives about the issue and their opinions.
He added: "But one thing we do know, and we all agree on, is that the ILS business is a serious business, it is an exploding business, and Bermuda, as a leading insurance jurisdiction, not only do we have to be part of it, we have to be leaders in it.
"Our participation in this new growth area is confirmed. We will be participating, we will be trying to lead it. We have a lot of very, very bright people in Bermuda involved in this, and they are going to get all the encouragement they need from the government of Bermuda."
Cannonier said that his ten-year ambitions for Bermuda included increasing the number of workers on the island to solve the problem of Bermuda's declining population.
"We've got to get more people into the country, it is important that we get our numbers back up so that people are contributing to the economy," he said.
"We are a world economy. It's not just Bermuda and the Caribbean. It's Bermuda and the world. We are surfing with the big boys, as they say.
"The status quo is the enemy. We've got to be far swifter and more nimble about what we do, and precise."
When asked what The One Bermuda Alliance ruling party had done recently to encourage reinsurance growth, Cannonier said it had passed legislation to allow companies to buy property to help attract their top staff to the island.
He also rebuffed the notion that Bermuda has a high crime rate that is deterring (re)insurance executives from living on the island.
"Our crime rate is the lowest since stats have been recorded," he said. "This year there was an incredible drop in crime rates. Our prisons, frankly, are not full, and I'm not sure how many other jurisdictions can say that. So this idea or thought that we have a high crime rate really is unfounded. We have the lowest crime rates ever."
For the full Q&A of the interview with Cannonier and Richards, click here.