In the final article to celebrate its 150th anniversary, Swiss Re tells GR about its work in the modern era of reinsurance and how the company navigated the 9/11 terrorist attacks and the global financial meltdown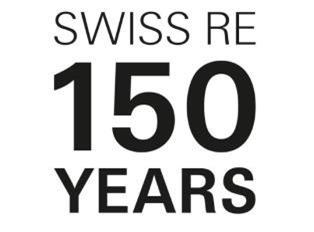 In response to the growth in risk management and the trend towards greater self-retention in the 1980s, Swiss Re began expanding its service offering, acquiring insurance service companies, as well as increasing its participation in the primary insurance market.
However, Swiss Re discovered that, although they were dependent upon each other, the actual management of a primary and a reinsurance company had little in common.
In 1994 a new management team refocused the company's operations back on reinsurance, reinvesting the proceeds from the sale of its primary insurance businesses in achieving its strategic goal of becoming the world's largest reinsurer.
Growing catastrophe exposures and an increasingly complex and globalised risk landscape were beginning to drive demand for large, well-rated expert managers of capital and risk.
Swiss Re sought to grow its life reinsurance business, headquartered in London, and develop its insurance-linked securities (ILS) offering. It also developed its direct corporate insurance unit, as well as further globalising its non-life reinsurance operations.
In the 1970s, Swiss Re was one of the first reinsurers to recognise the importance of emerging markets. In more recent years it began opening offices in key markets, seeking to build strong relationships and expertise through a local presence – Swiss Re obtained licences in Korea in 2002, China in 2003 and Japan and Taiwan in 2004.
During this period, Swiss Re took on much of its current corporate form. It adopted a single brand operating from one global capital base, providing the highest levels of financial strength, expertise and tools to clients, while remaining attractive to a wide range of capital providers.
New risk frontiers
Following 1992's Hurricane Andrew, which was the largest insurance industry loss at that time, Swiss Re co-founded Partner Re and began to develop alternative financial and risk-transfer solutions.
Developments in actuarial modelling and a growing interest in hedging risk in the 1980s, led Swiss Re to explore developments in capital markets and bring new financial products to existing and new clients.
The growth in Swiss Re's financial products business helped forge lasting relationships between reinsurers and capital markets that had not really existed before.
A new era was beginning, and capital markets had been opened up as a source of additional and complimentary capacity. Innovative products were also being developed, including some of the first ILS, public private partnerships and those that incorporated derivatives and parametric triggers.
Market consolidation and expansion
With a strategy firmly fixed on its core reinsurance operations, Swiss Re strengthened its position by buying competitors in a number of markets during the 1990s and 2000s.
The company made a series of acquisitions in the life reinsurance market between 1995 and 2001, mostly in the US but also with the re-acquisition of M&G.
These acquisitions formed the basis of Swiss Re Life & Health, the company's global life reinsurance business centred in London, which includes AdminRe, an operation specialising in the acquisition and administration of run-off business. Swiss Re's largest acquisition was the $7.6bn deal in 2006 for GE Insurance Solutions, the fifth largest reinsurer at that time. The transaction reinforced the reinsurers leading position in the US reinsurance market, but also in other markets such as the UK or Germany.
Challenging times
The opening decade of the 21st century was challenging for global insurers and reinsurers, including Swiss Re.
The terrorist attack on the World Trade Center (WTC) in 2001 not only cost three thousand lives and billions of dollars in property damage, it also changed insurers' thinking about the possible size of losses and the interconnectivity or accumulation of seemingly unrelated risks.
Swiss Re in London underwrote half of the $3.5bn coverage for the WTC, and insurance claims from the attack contributed to Swiss Re's first net loss since 1868. It took five years before a New York jury ruled in favour of Swiss Re and other insurers in the largest insurance litigation ever, confirming the attack was one event and not two, as the owner of the WTC had claimed.
That first decade put into question the insurability of some large risks. Hurricane Katrina, which produced the highest damages of any natural disaster in history, cost Swiss Re $1.2bn. Although it demonstrated the resilience of the industry to absorb devastating losses, within six years the toll of the 2005 hurricane season was equalled by a string of natural catastrophe events in the Pacific region, starting floods in Australia, a sequence of earthquakes first in New Zealand and later in Japan, followed by a tsunami and finishing the year with yet another flood in Thailand.
The financial crisis of 2008 was also tough on Swiss Re. The company lost CHF864m ($903m) in 2008, mainly the result of investment losses and the performance of two credit default swaps.
After de-risking its asset portfolio and concentrating on its core reinsurance business, the company emerged from the crisis as a leading participant in the reinsurance market – ratings agency Standard & Poor's raised its ratings on Swiss Re to AA- in October 2011, in recognition of the company's handling of the crisis.
Preparing for the future
In 2011, Swiss Re implemented a new legal structure to support its strategic priorities and refine its business model by creating three separate business units, namely Swiss Re's existing reinsurance business, along with two new entities for Corporate Solutions and Admin Re.
The company also continues to invest in the future. In 2003 Swiss Re opened its award-winning St Mary Axe building, affectionately known as the Gherkin, while work began on a new building at Swiss Re's headquarters in Zurich in 2012.
By staying true to the fundamentals of reinsurance championed by its early leaders – the importance of diversification and long-lasting client relationships – Swiss Re has weathered many storms in its 150-year history, continuing to provide its clients with a secure partner in risk.
The history of the company shows the pivotal role reinsurance has played in the management of risk. And with Swiss Re at the forefront, it remains well positioned to carry on doing so.
Part one - The evolution of global risk, is available here.
Part two - The catastrophic wake-up call, is available here.