In the first of a three-part series to celebrate its 150th anniversary, Swiss Re tells GR how the company started and how it helped shape the modern age of reinsurance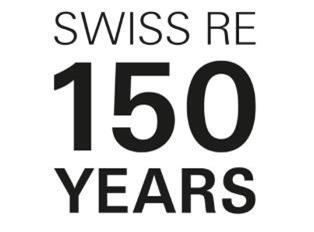 Rapid industrialisation and urbanisation throughout the 1800s were creating concentrations of risk, requiring insurers to diversify their exposures. A clear role was emerging for independent reinsurers that could shoulder and spread insurers' risks, develop expertise, provide capital and thus contribute to secure the value generation to follow to the present day.
The world's first dedicated reinsurer, Cologne Re, was established in the aftermath of the Hamburg fire of 1842. Swiss Re was to be the world's second. Swiss Re's beginnings date back to a devastating fire that destroyed the thriving Swiss town of Glarus in May 1861. The fire, which hit some local insurers with claims five times their reserves, highlighted the threat of major catastrophes to the Swiss insurance industry and demonstrated the need for reinsurance protection to provide protection for events with a low frequency but a yet unknown severity. Another push for reinsurance came with the need to stop the outflow of capital from Switzerland as money was strong in need to finance big industry and infrastructure projects such as the railway system.
The country's insurance industry responded swiftly, and the head of Swiss insurer Helvetia's fire and transport business, Moritz Grossmann, proposed the creation of the first dedicated Swiss reinsurer.
The Swiss Reinsurance Company first opened its doors in Zurich on 19 December 1863, with CHF6m ($6m) of share capital raised from a diverse group of investors, including two Swiss banks.
Fundamentals of success
Swiss Re's early leaders established the sound principles of reinsurance that have been followed by successive generations of Swiss Re managers ever since. From the very start, Swiss Re was to be an international reinsurance company that spread its risks geographically, built strong client relationships, and developed access to a diverse capital base.
The early years were difficult for Swiss Re – reinsurance was a new concept that lacked the sophisticated risk management tools of more recent times. The primary insurance market was far from transparent. As a consequence, client relationships rooted in trust and "upmost good faith" rather than knowledge and facts.
In these first challenging years, Grossmann turned to Giuseppe Besso, a member of the famous Besso family associated with the Italian insurer Asscuriazoni Generali. Besso accelerated Swiss Re's international diversification, and continued to build the company as a financially robust and independent reinsurer.
Diversified form the start
Right from the start, Swiss Re had an international outlook, with only two of its 18 early contracts written with Swiss insurers. By the turn of the 20th century, Swiss Re was already reinsuring risks in Europe, the US, Latin America, Russia and Asia. It was also beginning to establish a global network, opening overseas offices and looking to underwrite directly in key international markets.
The reinsurer also looked to spread risk across an increasing number of lines of business, writing its first accident and health contract in 1881, marine reinsurance in 1864, its first life reinsurance policies in 1865, and motor reinsurance in 1901.
The form of reinsurance contracts also evolved around this time. In 1890, Swiss Re underwrote its first excess of loss contract, a type of reinsurance that pays claims above an agreed level of losses, rather than a proportion of all an insurer's losses.
This change in approach would enable reinsurers to focus on the less frequent catastrophic risks. In a sense, the modern age of reinsurance had begun.
Part two will be available on GR next week and will focus on the work of Swiss Re in the 20th century and its role in events such as the sinking of the Titanic, the 1929 stock market crash, and how the reinsurer helped rebuild Europe following the second world war.