Project has a particular focus on Lima, Peru and Quito, Ecuador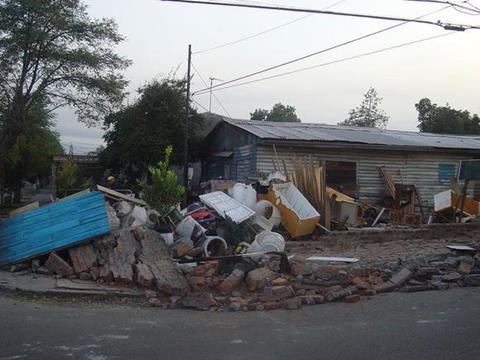 The Swiss Re Foundation and the GEM Foundation have announced a three-year collaborative project to create the first-ever comprehensive picture of seismic risk in Latin America to incorporate social and economic factors.
International and local experts will assess potential physical damage as well as the broader community consequences of earthquakes in the region.
The Swiss Re Foundation is contributing $1.3m to the project, which will create continent-wide earthquake models and hazard maps, and will particularly focus on Lima, Peru (population of 7.7 million) and Quito, Ecuador (population 1.4 million).
The project was announced at the WEF Latin America Forum in Lima, which is taking place from 23 to 25 April, and brings together more than 600 representatives from business, governments and civil society to discuss the challenges and opportunities that lie ahead for Latin America.
"Earthquakes are a clear and ever-present risk in Latin America. Between 1977 and 2012, these natural disasters nearly claimed 80,000 lives and caused economic losses of more than $37bn," said Swiss Re group chief executive and vice chairman of the board of trustees of Swiss Re Foundation Michel Liès.
"As a reinsurer, our job is to enable individuals, companies and in some cases governments to rebound quickly after a catastrophe. I am therefore excited to see that under the umbrella of Swiss Re Foundation and the GEM Foundation, local researchers from all relevant disciplines, will work together to better understand the full impact of an earthquake on such areas as metropolitan Lima or Quito."
The project aims to identify and estimate the compounding social and economic factors that increase the physical damage of an earthquake and decrease the ability of the local populations to cope with the after-effects of an event. The project focuses on what such a disaster would mean for major cities with its high population and its dense built-up areas and infrastructure.
The project effectively started in January 2013 and is expected to be finished by the end of 2015.