Boasts combined ratio of 72.4% after lower than expected cat activity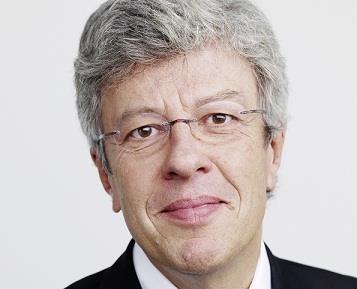 Swiss Re has reported a very strong group net income of $1.4bn for the first quarter of 2013, 21% more than the $1.1bn net income reported in the first quarter of 2012.
"We are starting our 150th anniversary year with a very strong first quarter result," said Swiss Re group chief executive Michel Liès (pictured). "It demonstrates we have the right strategy and structure in place to reach our 2011-2015 financial targets. The successful April renewals are another proof of Swiss Re's ability to perform and grow despite economic headwinds and a continuous low interest rate environment."
Premium and fee income increased 9% to $6.8bn (up from $6.2bn in the first quarter of 2012) as a consequence of organic growth, the expiry of a 20% quota share agreement with Berkshire Hathaway, and comparatively low losses from man-made and natural catastrophes during the first three months of 2013.
The group combined ratio was 72.4%, compared to 84.9% in the first quarter of 2012.
Property/casualty net income increased by 53% to $1bn, up from $660m a year ago. The reinsurer said the main driver for this was a strong underwriting results combined with reserve releases and lower than expected claims due to the absence of major man-made or natural catastrophes.
The April treaty renewals mainly focused on business in Asia showed moderate growth. The renewals also showed a measured move into some casualty segment business lines and are a positive indicator for the upcoming July renewals, noted Swiss Re.
The annual return on investments was 3.4% in the quarter (down from 4% in the same period last year).
"The group portfolio is fundamentally in very good shape but we will continue to focus on areas of underperformance," said Swiss Re group chief financial officer George Quinn. "We will not hesitate to take decisive action to further improve overall returns."