Cunningham Lindsay loss adjusters given access to affected areas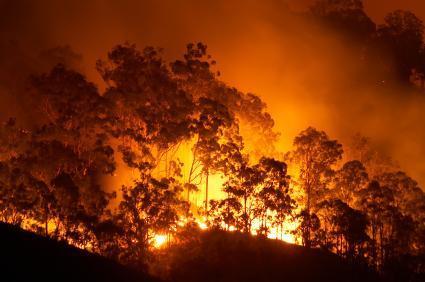 The bushfires that swept through Tasmania this week have destroyed more than 130 homes.
Loss adjuster Cunningham Lindsey reported that a smaller number of farming and commercial properties have also been affected.
But no deaths have been reported.
Cunningham Lindsey said that four adjusters had been granted access to the main areas affected under police escort.
Cunningham Lindsey's regional leader Craig McLeod reported from Dunalley, 50kms east of Hobart: "It is remarkable how selective the fire seems to have been, with some homes almost untouched while their neighbour has been totally destroyed."
The loss adjuster said it was keeping in contact with its clients and ensuring they had emergency accommodation.
Cunningham Lindsey said access remained an issue, but expected the police to allow residents to return to their properties this weekend.
The loss adjuster said Sergon Building Consultants from its Hobart and Launceston offices have been liaising with local councils to determine their specific requirements.
Cunningham Lindsey said that Oriel Property Services remained on standby in case any large restoration project management or mitigation works needed to done to any partially damaged properties.
Crawford & Co's Tasmania state manager Adriaan Levendal said: "There is a possibility that we will see an increase in the number of insurance claims reported in the coming days as residents are allowed back to the affected townships over the week commencing 12 January 2013.
"Crawford has sufficient adjusters immediately available in Tasmania to handle the influx of claims."
The Insurance Council of Australia (ICA) implemented their catastrophe response on Saturday, which included the establishment of temporary recovery centres in the affected areas.
The ICA on Wednesday estimated losses of about A$49m from the Tasmania bushfires.
The council said more than 510 claims had been received and more than 100 properties had been destroyed.
Cunningham Lindsey added that the fires in New South Wales were on the same scale as Tasmania, and had already damaged one million acres of land in the state.
The 'Black Saturday' blazes in Victoria, New South Wales and South Australia in 2009 caused $505m in damages.
More than 200 deaths were reported and about 1,800 homes were destroyed in the blazes.