One-third of buildings in Dunalley destroyed; 100 people missing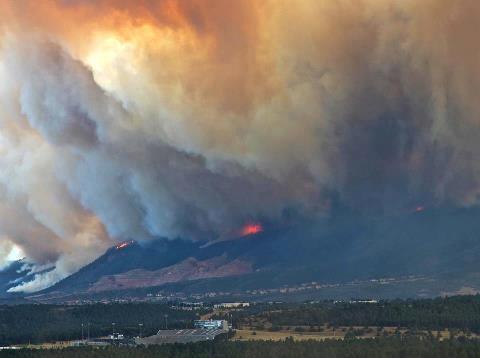 One hundred people are missing and almost 3,000 had to be evacuated after wild fires spread through parts of Tasmania, Australia.
Acting Tasmania Police Commissioner Scott Tilyard said about 100 people remained unaccounted for.
Thousands of people have been stranded in the Tasman Peninsula as more than 40 fires continue to burn.
On Sunday, firefighters issued an emergency warning for residents of Taranna, 29 miles east of the state capital Hobart.
Prime minister Julia Gillard today visited Dunalley, where more than 30% of the buildings, including 65 homes, the police station and a school have been destroyed in the small town.
Ships are being used to bring in thousands of meals and other essential supplies and to evacuate people most in need.
Tasmania experienced its highest temperature of 41.8C since records began on Friday.
The national weather bureau has warned extremely hot conditions are expected across much of the island next week.