(Re)insurers must manage risk of collateral damage from the OECD's base erosion and profit shifting (BEPS) initiative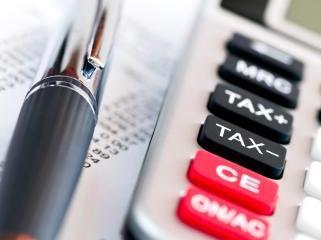 In September, the Organisation for Economic Co-operation and Development (OECD) will publish its first set of recommendations on base erosion and profit shifting (BEPS), following the action plan it released last year.
BEPS is an international initiative to address the perceived ability of multinationals to decide where they pay tax on their profits. The politicians of the G20 are engaged. But while some countries are keen to drive change, others – such as the US – are more cautious, so the endgame is not yet clear.
Some key action points for the insurance industry are scheduled for September 2015, but individual countries are already taking action, providing an initial insight into the BEPS world of the future.
Intangible property, risk and capital
One clear BEPS theme is closer alignment of taxable profits with labour functions, as opposed to either intangibles risk or capital, which are more easily moved around the world.
As recent headlines have highlighted, multinational groups in some industries are under scrutiny for concentrating legal ownership of their valuable brands in low-tax jurisdictions.
They can also transfer business risks intra-group, which can leave the countries in which most of their employees and customers are based with low risks, few intangibles and a correspondingly small share of group profits to tax.
This is not what insurance and reinsurance groups are about. Insurers are in the actual risk business, protecting businesses and individuals against risks, ranging from minor accidents to catastrophic events.
Reinsurance is a key part of this, providing diversification and capital, with a focus on moving the risk of loss, not moving profit. Without reinsurance, be it related or third party, insurers would not be able to provide basic insurance cover, which would have significant implications for governments and the global economy.
Intra-group reinsurance for capital management and diversification benefits should not automatically be seen as a way for groups to shift part of the cedant's tax base, but the risk is that this will be the approach of many tax authorities.
One response is a more vigorous examination of (re)insurance groups' transfer pricing. Reinsurers can often point to their arrangements being commercially driven and to comparable third-party pricing. However, while the arm's-length principle is not new, it is being adopted in ever more creative ways by tax authorities.
The Lloyd's market has seen a wave of tax enquiries into intra-group reinsurance, the broad challenge being that the reinsurer has earned too much profit at the expense of the cedant's underwriting function.
But the BEPS action plan potentially provides tax authorities with additional ammunition, referring to "special measures, either within or beyond the arm's-length principle". Could a reinsurance treaty priced on arm's length terms still be challenged in future, if it is perceived to distort the alignment between value creation and profits?
Countries are already tackling risk transfers with perceived lack of substance, without waiting for international consensus on BEPS. Both the Netherlands and the UK have enacted rules that simply deny tax relief for the intra-group risk transfer altogether, in some circumstances related to captive insurers.
The UK also has new legislation targeting total return swaps and similar arrangements to "shift" profits. Some of these "special measures" already go beyond the arm's-length principle.
Impact on taxing rights
The BEPS action point on permanent establishment (PE) status will need close monitoring. A PE is the threshold beyond which a country can tax a company resident in another jurisdiction.
The classic example is where a reinsurer in Country A opens a branch in Country B – tax treaties generally allow Country B to tax the profits of the branch.
But a 'deemed' PE can also arise in Country B, with the same tax effect, even though there is no formal branch. Any lowering of the PE threshold under BEPS could leave reinsurers with unexpected foreign tax liabilities and even double taxation.
New UK tax legislation can now treat two or more group companies as a single company operating through branches, even where the PE rules do not apply. The law affects cases where a UK group owns a foreign subsidiary, particularly in a low-tax jurisdiction. The subsidiary's profits can then be taxed in the UK if the decision-makers are in the UK, even though legally the risk and capital is offshore.
Transparency
Another key theme is transparency, as tax authorities increasingly demand to see the whole value chain in order to assess BEPS risk.
Groups face the new challenge of country-by-country reporting, making available to tax authorities around the world details on what profits the group earns in each country and the taxes they pay there.
While transparency itself may not be a bad thing, this could lead to further scrutiny and investigation into the information provided. Reinsurers need a coherent approach to country-by-country reporting that allows them to explain the global nature of their business.
The insurance and reinsurance industries need to ensure they do not suffer collateral damage from actions aimed at preventing harmful erosion of the tax base through risk transfers. Now is the time to begin to assess the potential impact of BEPS on existing arrangements.
Robin Saunders is senior manager at KPMG