Bodily injury claims, motor rates and commercial growth on chief executives' minds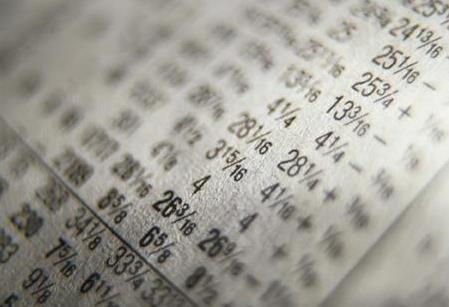 UK insurers' nine month results provide a useful gauge of the industry's performance before it enters the final quarter of the year. Here, GR's sister title Insurance Times gives its guide to the 10 key themes that emerged from the latest reporting season.
1. The market overall is shrinking
For the most part, UK general insurers are continuing to prune their books of unprofitable business amid heavy competition and weak pricing. The collective gross written premium (GWP) for the 10 large insurers studies here was 3.8% down on levels reported in the first nine months of 2013. Only three of the 10 firms were able to grow GWP (see chart).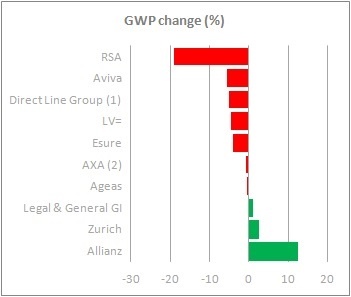 (1) Ongoing business
(2) Includes Ireland. Excludes direct business. GWP converted from euros
2. RSA shrank the most
RSA suffered the biggest drop in premium volume in the first nine months of 2014. It shed £455m of net written premium, giving a total for the period of £1.95bn. This was 18.9% down on the £2.4bn of net premium the company wrote in the same period last year. The company is in the thick of turning around its performance after a torrid year to date, so it is no surprise that it has shrunk more than its rivals.
3. Allianz is the fastest-growing insurer so far this year
Allianz saw the biggest boost in gross written premium by quite a way. It wrote an extra £181.2m of business in the first nine months of 2014, boosting GWP by 12.4% to £1.64bn. While its commercial book grew, the bulk of the expansion came from personal lines, where GWP rose 20% to £836.5m. The company wants its personal lines business to be in the top five by 2018.
But the growth has come at a cost: Allianz's personal lines combined operating ratio (COR) for the first nine months of 2014 was 100.2% – 5.7 percentage points worse than the 94.5% it reported in the same period last year. This was mainly caused by increased marketing and IT spend, as well as weather claims in the first quarter.
4. Aviva is beating its rivals on underwriting performance
Of the four companies that reported a nine-month COR, Aviva's was the best. It reported a COR for the period of 94.1%, which was 1.4 percentage points better than the 95.5% it reported in the first nine months of 2013.
Zurich was not far behind, reporting a COR of 94.9% for the first nine months of 2014. It also saw the biggest improvement in its COR, which fell by 3.2 percentage points.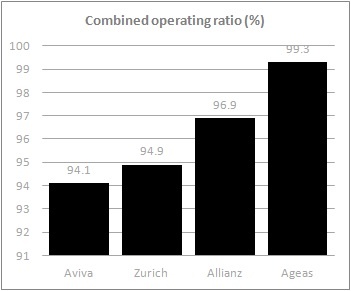 5. Rising bodily injury claims are worrying chief executives …
Several companies, including Direct Line Group, Esure and Admiral, noted an increase in bodily injury claims when they reported their results. But not all companies are experiencing the same trends. Esure chief executive Stuart Vann, for example, noted an increase in small bodily injury claims. Direct Line Group, meanwhile said it had suffered higher than expected large bodily injury claims in the first nine months of 2014, which was partly offset by a lower level of small claims.
6. … but Direct Line Group said its claims increase was a "blip"
Direct Line Group chief financial officer John Reizenstein told Insurance Times that the spike in large bodily injury claims his company saw was a one-off akin to a large weather loss. He said: "We think it is a blip, and it is not going to be reflected in our long-term inflation views on reserving."
7. Third-quarter motor rate rises are not enough
Price indices from the AA and Confused/Towers Watson showed that personal motor rates enjoyed a small increase in the third quarter of 2014 after 18 months of decline. Despite this, chief executives are hesitant to say the market has turned, and some are calling for even more increases. LV= general insurance managing director John O'Roarke said: "I think they need to go up 10% from where they are now by the end of next year."
8. Commercial growth is back on the agenda for some …
Commercial lines have been a thorn in the industry's side for several years from an underwriting profitability perspective. But some companies are keen to grow their commercial books. O'Roarke said LV='s commercial book is now making an underwriting profit, and that he saw a "big opportunity" for LV= to take more commercial market share. The company's commercial GWP grew by 15.6% to £170m in the first nine months of 2014.
Allianz UK boosted its commercial GWP by 5.5% to £805.1m in the first nine months of 2014.
9. … but this does not mean competition is easing
Companies' commercial lines growth may suggest that conditions in business line are improving. But Allianz UK chief executive Jon Dye suggested otherwise. He said after Allianz reported its nine-month results: "If anything I would say it is getting worse."
10. Investment returns could get worse next year
Low interest rates in recent years mean insurers have made meagre investment returns. This has prompted a drive to improve underwriting results to compensate. There is little sign of investment returns improving in 2015, and some predict they could get worse. LV='s O'Roarke predicted that the industry's investment returns would fall to between 1% and 2% of invested assets next year from 2% this year. He said: "This means there is even less income to compensate for the inadequacy of motor rates."