Trade body lists upcoming issues and Biba's involvement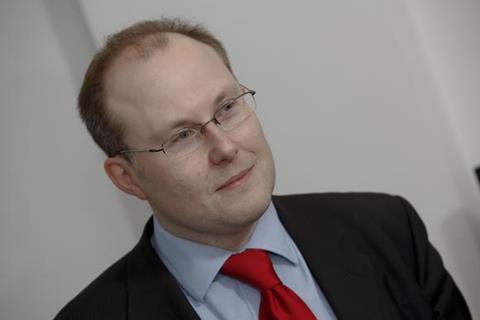 This year will see a raft of different financial directives being forged in Europe that will affect brokers doing business in the European Union.
British Insurance Brokers' Association (Biba) executive director Graeme Trudgill gives his perspective on which regulatory developments for brokers to watch out for in 2014, some of the unique challenges facing UK brokers, and some of the other issues on Biba's agenda this year.
There are more than 20 directives under design or review coming out of Europe that could affect the business of general insurance brokers in the UK. This means that Biba must stay close to European developments, influencing legislation where possible and advising members how to prepare for its implementation.
One particular area where Biba has been active recently has been with the UK government's consultation regarding the 'Balance of Competences'. This consultation focuses on the rule-making process between Europe and the UK, and Biba will continue to work closely with the UK government to highlight our concerns at a European level.
Passported, non-UK prudentially regulated overseas insurers with the right to operate in the UK market under the third non-life directive are also increasing unease among Biba members. To date, 548 insurers have exercised their right to passport into the UK. Biba members argue that a number of passported insurers have the potential to damage the UK market, as they may not always be well capitalised as they operate from a home state where insurer solvency (particularly in potentially stressed scenarios) is not as actively supervised as in the UK. These regimes may also not offer adequate policyholder protection in the event of insurer failure.
Unfair competition undermines the UK market. When certain passported insurers have entered the UK market, it has ended with uninsured customers and reputational issues for the industry. Biba does not wish to see competition in the interests of consumers being damaged, but we believe that this type of competition does not work in their interests. Whether the much-heralded Solvency II rules will make much of a difference to this insurer capital adequacy issue will be one to watch.
No-one who reads a newspaper or watches television will have missed the furore surrounding the revelations by former NSA worker Edward Snowden of snooping by the US intelligence services on their European allies. European rules on data protection were enacted in 1995, when people were just being introduced to the internet and social media, smart phones and (most importantly for data protection) cloud computing were not even thought of. The current review of the data protection directive 1995 suggests the European Commission and European Parliament believe that minimum harmonisation in this area is not sufficient, as the proposed replacement is a data protection regulation (essentially creating maximum harmonisation requirements). Developments in this area are protracted, with concerns in the European Council around the cost of implementing the regulation.
The Insurance Mediation Directive (IMD) is being reviewed. This means that for the European insurance intermediaries, things are 'up in the air' at the time of writing, while they await the impact from final tweaks to the markets in financial instruments directive (MiFID II) and its knock-on impact on the yet-to-be-drafted final text for the revised IMD (IMD II). Key issues at stake include scope, disclosure, the product information document, continuing professional development and much more. These are important times for European intermediaries and the Biba team frequently gets the Eurostar to Brussels.
Biba has also been looking at the global direct cost of regulation. Our research partners, London Economics, have been investigating the fees and levies faced annually by intermediaries in various home state regulators and have discovered a number of different charging regimes. Some countries, like Singapore, Australia, Bermuda and Japan, have a fixed cost no matter what size, whereas others, like the UK, Sweden, Netherlands and Hong Kong, have a scaled system where the large brokers pay more.
Interestingly, major markets like Germany, France and Italy pay the lowest direct costs of the 23 leading nations surveyed. The UK has the most expensive direct regulatory system and is more than five times that of competitors in New York and Japan. Large Biba members have told us that these regulatory costs focus resource and investment towards operations based in overseas markets, and that the red tape and cost of UK regulation is out of proportion. So many new directives, and the high cost of regulation, means the UK market remains a challenge for Biba and its members.
How much will get finalised is also prey to the distraction of the upcoming European Parliamentary elections in May 2014, and it is anyone's guess what will happen to directives not passed before these take place.
Biba will be lobbying all members of the trialogue throughout the process.