Russell Group's Suki Basi on the challenges and opportunities of the sector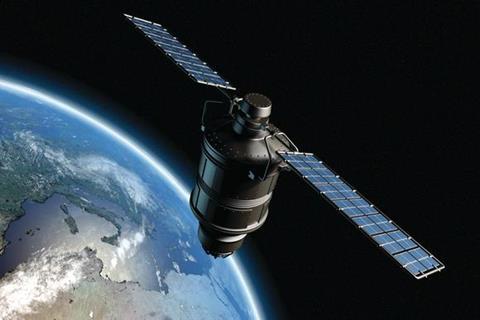 Demand for space technology is on the rise, writes Russell Group managing director Suki Basi.
Satellites are getting more complex and new rocket manufacturers and satellite operators are entering the arena, attracted by global demand by consumers for telecommunications, which is underpinned by emerging markets and increasing urbanisation. New innovators are creating new opportunities, but the space industry still needs financing, with shareholders and investors becoming more demanding and requiring better value for money and return on equity (ROE).
Against this background, given that the space industry is non-correlating with other classes of specialty insurance (and that the underlying space industry is expanding), it is hardly surprising that there is so much competition for space insurance products and services. These were just some of the conclusions that flowed from the recent annual World Space Risk Forum (WSRF) that took place in Dubai.
New technologies, emerging risks, and increasing hazards in the space environment have the potential to derail even the smartest insurers.
At the operations level, a few of the standout risks included the in-orbit environment – space debris, solar activity, on-orbit servicing – orbital manoeuvres and rendezvous, hosted payloads and their liability and cross-impact. Cyber risk is a cause for major concern, as is the global economy and shifting alliances within that such as rocket launch co-operation between the US and Russia given recent political fall-out from the Ukraine crisis. In the near- to medium- term, the prospect of space tourism and increasing commercial human spaceflight present new challenges.
Meanwhile, back on earth, more urbanisation, the rise of megacities and an affluent global middle class generates demand for telecommunications. The demand for goods such as smartphones, tablets, and other devices boosts demand for telecommunications that are facilitated by the burgeoning space and satellite sector.
The balance of economic power is shifting to emerging markets such as India and China, where demand for such products is exploding. Africa too is experiencing a sea change in consumer expectations. According to a report by Deloitte, mobile phones are at the heart of Africa's growth narrative: "In particular the rising age of consumerism, coupled to the continent's emerging middle class, has resulted in a surge in the use of mobile phones."
For the first time ever, meanwhile, the majority of the world's population lives in a city, and this proportion continues to grow, according to the World Health Organisation. Against this backdrop, the space and satellite sectors look well placed to capitalise on increasing demand.
The issue of reusability will be a major component of future debates, as operators such as SpaceX explore the potential for developing re-usable launch vehicles. It may seem far-fetched now, but soon we might begin to consider the commoditisation of cargo space access in the same way that DHL or FEDEX opened up communications access in the 20th century.
Microgravity in microelectronics, biomedical development and production, material science development and production, space communications as a real complement to terrestrial communications, and proliferation of Earth observation for the masses providing real data access are all viable.
Digital data will become ubiquitous as the power of TCP/IP protocols connects individuals, groups, communities, businesses, governments and political power blocks, allowing all things to be located accurately.
The cyber threat encompasses supervisory control and data acquisition (SCADA) and attacks on critical infrastructure systems (CIS). The threats to CIS involve jamming, eavesdropping and hijacking that can result in interference (denial of service) or interception.
Hijacking, eavesdropping and SCADA threats are higher up the on the risk register, while jamming is taken very seriously as a considerable threat with the power to cause loss of revenues, manpower and the costs for resolution.
Most traditional and cyber insurance policies exclude war/terrorism risks but cyber-attacks on critical infrastructures are increasing, meanwhile cyber-attacks from other countries can constitute acts of war. So there is a need for cyber war insurance. Some commentators have suggested that this exposure presents an opportunity for an insurance product that will buy back that risk, similar to terrorism insurance.
The cyber risk is really unbounded. Underwriters predicting the exposures for the next 10 years have plenty of food for thought as everything from driverless cars to refrigerators and ovens will be internet connected. Most commercial heating, ventilation and air-conditioning (HVAC) systems have external monitoring going through the internet to enable remote setting adjustment.
As the space and satellite industry has grown year-on-year in line with rising consumer and business demands for telecommunications, a new range of emerging and connected risks have grown accordingly. This trend is hurtling into uncharted territory as space underwriters, brokers, risk managers and insureds seek new ways to track the trajectories of their known and unknown risk exposures.