Senior insurance executives air views on the best way to protect corporate reputations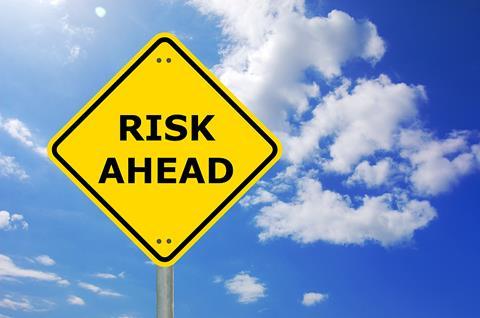 1) How is protecting corporate reputation a challenge?
Zurich global head of group reinsurance Paul Horgan:
The biggest challenge I see to protecting corporate reputation both in Europe and across the globe is the impact of technology and social media to bring broad attention to what had traditionally been a private or local matter. Today, customers dissatisfied with how they were treated on a single claim can go viral and impact your reputation across a much broader area.
Allianz SE board director Axel Theis:
It's the quantity of issues and the diversity of views and perceptions that companies are confronted with in Europe that make reputation management a challenge. This is even more the case for insurance companies like Allianz when stakeholders hold them accountable for the business and behaviours of their clients, or the governments of countries they, or their clients, operate in.
Generali head of international affairs and media Matthew Newton:
As an insurance group with businesses across Europe we have many diverse stakeholders each with their own distinct view of our reputation. What is a universal, rather than a particularly European challenge, is ensuring that our values and vision is clearly understood by each of them and they experience these consistently in their interactions with us. In Europe these are particularly challenging times for insurance groups, which require clarity and openness for our customers and investors. 

AXA head of reputation risk management Sara Gori:
Managing reputation becomes a priority on the CEO's agenda. Notwithstanding the 24/7 media reflecting the growing level of scrutiny, understanding and expectations from their stakeholders, companies must also contend with other drivers such as an uneven economic growth, adapting to legislative and regulatory changes, rapidly integrating technological advances, increasing EU consumer and data protection laws, and anticipating and preparing for new industry entrants.
2) What are the best ways for insurers to protect their reputations?
Horgan: The best way to protect your company is to invest in a comprehensive strategy to minimize your exposure to these events before they happen and quickly address them when they do occur. At Zurich, we invest heavily in educating our employees on our values and commitments we have made to all our stakeholders. At the core of all our activities comes first the interest of our customers. In addition, we are investing to become more technology savvy in protecting data and complying with ever increasing regulatory demands.
Theis: To understand that this challenge is an opportunity. Accept criticism as meaningful feedback from intelligent and trustworthy people who have faith in your relevance and impact. Be aware of the role insurers can, and should, play in society and share these insights. We are risk experts and we follow a long-term, sustainable approach to addressing global challenges like demography, global warming, digitalization or access to finance. More or less everyone is affected by these challenges and expects to be involved. Transparency and dialogue are key.
Newton: As a customer facing business the starting point is delivering on our promise. We also value living with our community, being open, valuing our people and actively protecting and enhancing peoples' lives. I believe that with this clear vision and values we allow our customers and other stakeholders to measure our reputation. Simply put, it's about making good on these every day. If we do this the protection of our reputation should naturally follow.
Gori: Trust is at the heart of the insurance business: because we are a service provider, our products are intangible and our customers need to be able to rely on us in times of need.
That is why insurers must educate the public on how they contribute to the economy, how they provide peace of mind to their customers, and how customers are at the center of their business model. In practical terms it means matching simple, transparent products with the best quality of service to meet the ever-evolving needs of their customers.
3) What are the greatest threats to insurers' reputations today?
Horgan: Greatest threat for us to not fulfil our commitments to all our stakeholders. Zurich's mission is to help its customers better understand and manage their risks. If we fail to deliver on this commitment whether that is through poor service, poor stewardship of data or running afoul of local regulations, these shortcomings will negatively impact our reputation.
Theis: The financial crisis was a threat, even though insurers like Allianz played a stabilizing role. Future threats would be missing technological and social trends and subsequently not being close enough to the changing needs of our customers and society. Another threat could come from competing only with our peers and not learning from companies in other industries who are leaders when it comes to excellent service, innovative customer solutions, sustainable shareholder returns and the best place to work.
Newton: There is one threat which remains a constant - not being there for our customers. But, new threats represent huge opportunities. We need to be very clear about how digital technology will enable us to improve our products and services. This is difficult, not only in terms of data protection, but also deciding where we invest our time and money. If properly managed and well executed it can represent an exciting new aspect to our business, if not, the damage to an insurer's reputation can be significant. 

Gori: There are a variety of new risks that insurers must keep on their radar. Not meeting customers' expectations is first and foremost. Customers want to be heard and have access to the company at all times, on all platforms. Cyber risks such as data breaches can damage a company's reputation in the blink of an eye. Not adapting or complying with new regulation around consumer protection and data privacy as well as unethical conduct can erode trust.
4) How much does good reputation protection rely on prevention as opposed to reaction?
Horgan: Brand protection relies on both pre and post preparation. Pre work minimizes our potential for reputational damage. That said, no company is perfect. When something unintended does occur, how a company responds is as important as the original issue that caused the problem. Having a well thought through post event management strategy along with a readiness to acknowledge a mistake, and work to correct, it is critical to fulfilling our commitment to our customers and protecting our reputation.
Theis: In a complex business environment prevention won't protect you from surprises. Always be prepared for a crisis and react honestly, quickly, and keep all stakeholders in mind. But to really protect your reputation even prevention is too reactive. Identify future needs through continuous dialogue with your stakeholders. Identify early on how you can jointly make best use of your expertise to serve the purpose of our business: to create sustainable, customer focused solutions.
Newton: We are in the risk business so our good reputation depends on how we react when things go wrong. Being there for our customers when they need us is vital to protecting our good reputation. But equally, we also need to be thoughtful and anticipate their needs. This begins at the very start of a customer journey. It's about listening to making sure needs are well understood and being proactive to help prevent problems before they arrive.
Gori: Protecting and preserving a good reputation acts as a shield. It entails having a reputation risk framework that helps identify, monitor and mitigate risks prior to materialization. Reputation risk management must be embedded in the business strategy, operation, process and governance as well as the culture of the organization. However, by definition, you cannot anticipate or prevent all reputation risks. A crisis management and communication system is therefore needed to resolve and recover from reputational crises.